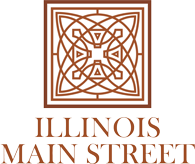 About Us
Alton Main Street's mission is to engage our community in the continued renewal of our historic downtown district and Mississippi River heritage by cultivating an attractive center of economic and social activity.
The National Main Street Center was established as a program of the National Trust for Historic Preservation in 1980 to address the myriad issues facing historic downtowns. Working with a nationwide network, Main Street has helped over 2,000 communities across the country bring economic vitality back downtown, while celebrating their historic character, and bringing communities together.
Since 1994, Alton Main Street has led volunteer efforts to transform Alton's Downtown district into a thriving commercial and residential center. Educating citizens about the benefits of historic preservation through public engagement is central to Alton Main Street's purpose. The organization fosters an appreciation of our community's history by coordinating social, economic and beautification activities.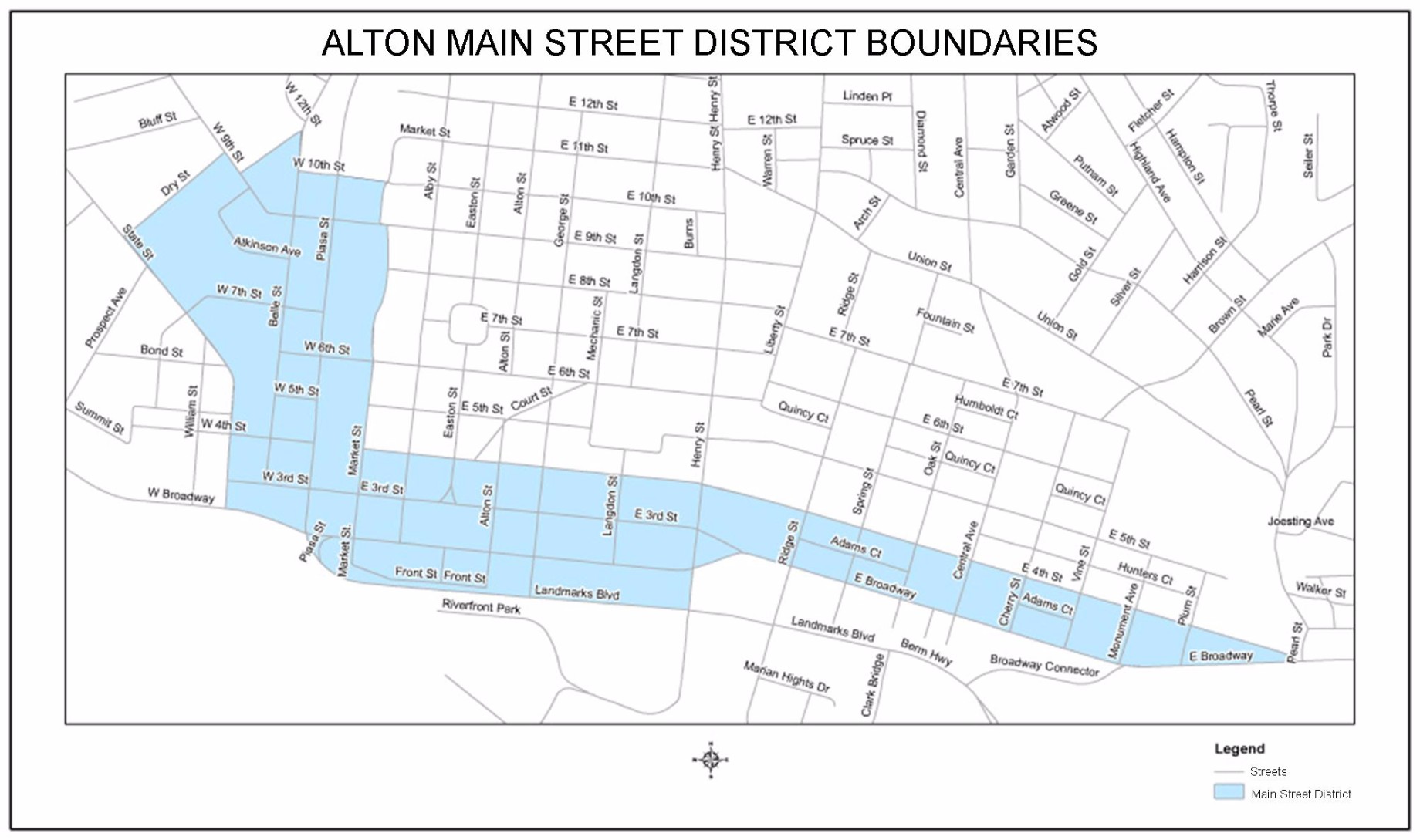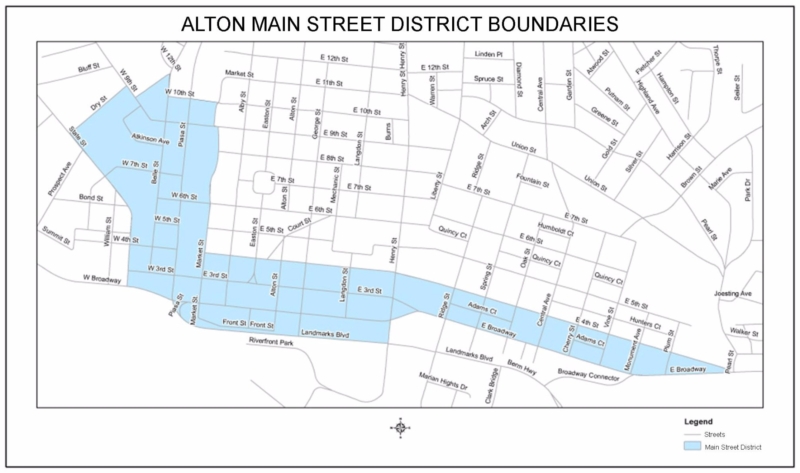 Our committees work to carry out our mission in the following ways:
Economic Vitality
Enhances the district's business environment by creating open lines of communication with civic leaders, coordinating educational opportunities to sharpen the competitive acumen of downtown merchants, and pooling public and private resources to make the district attractive to entrepreneurs and investors.
Business Recruitment & Retention
"What's Up Downtown" Quarterly Information Exchanges and other Networking Opportunities
Marketing and Business Development initiatives
Entrepreneurial Education and Training
Market Research
Develop and Support Economic Development Strategies
Develop and Promote New Business Incentives
Track Inventory of Available Real Estate & Work to Fill Vacancies
Develop Placemaking Opportunities
Design
Creates an attractive destination for visitors and locals alike. We build an inviting atmosphere with cohesive streetscape and place-making strategies, which encourage a clear historic preservation ethic. The group encourages "best practices" in Downtown design principles, which improve the quality of life for all stakeholders.
Spring & Fall Litter Clean-Ups
Garden Maintenance on 3rd, State and Belle Streets
Creation & Maintenance of the Pocket Park next door to Jacoby Arts Center
Public Art Projects
Providing Encouragement and Support for a Wayfinding Signage Project
Consultation on Appropriate Design for the Rehabilitation of Historic Buildings Through our Relationship with the Illinois Historic Preservation Agency
Promotions
Makes life interesting and exciting by forging a positive and distinctive identity for the district. Through a variety of special events, retail promotions, and affirmative messaging campaigns they attract locals and tourists to the charm of downtown Alton's historic shopping and entertainment district.
Alton Farmers' & Artisans' Market
Night Market on Broadway
All-Wheels Drive-In Car Show
Mississippi Earthtones Festival
Taste of Downtown Alton at Argosy Casino
Tree Lighting at Lincoln-Douglas Square
Green Gift Bazaar
Annual Chili Cookoff
Annual Pup Crawl
Pop Up Clothing Swaps
Retail promotions such as Small Business Saturday
Team Building
Develops stakeholders into community leaders.  Leveraging AMS's vast network of community resources, we nurture these assets into the next generation of committed champions positioned to shape strategy and drive growth in the Downtown district and all of Alton.
Build Volunteer Support Teams for all events
Engage the Community in Collaboration with AMS
Engage Partners with Ideas for Participation
Coordinate Partnership Drive Activities
Plan and Execute Annual Meeting
Organization
Implements our strategic plan and builds community awareness of the Main Street brand, its resources, and accomplishments. They strengthen alliances, create partnerships, develop resources, and build consensus.
Annual Engagement Reaches More than 50,000 Stakeholders
Pursue Development Projects
Generate Interest in Downtown through Social Media
Collaborate w/ North and Upper Alton Business Districts
Generate Positive Media Coverage About our Community
Promote Community Involvement and Gather Community Input
Stay Up-to-Date with State and National Main Street Programs & Initiatives
Call (618) 463-1016 or E-mail [email protected] for more information