Alton Main Street Newsletter December 2022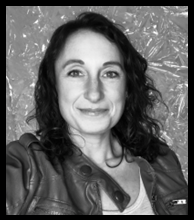 Director's Note ~
As you may have noticed, we have been on a year-end public art blitz with our mural grant program! Botanically-themed artwork has recently been completed on the utility box in the 100 block of 3rd Street, and a gorgeous abstract sunset scene has been painted on the warehouse at The Lovejoy at 401 Piasa St. You can still catch one mural in progress, a beautiful floral mandala is being painted on the side of River Bend Yoga at the corner of 3rd & Piasa.
Partners, sponsors and volunteers – please save the date for our annual Appreciation Party, which will be held on Thurs, January 12th from 5-7pm at The Lovejoy. Any business that appreciates the benefits of a thriving downtown is welcome to join; full details can be found at DowntownAlton.com/Partner. All of our projects are volunteer led; if you would like to join a committee, please click Join Us! and tell us about your interests.
~ Sara McGibany, Executive Director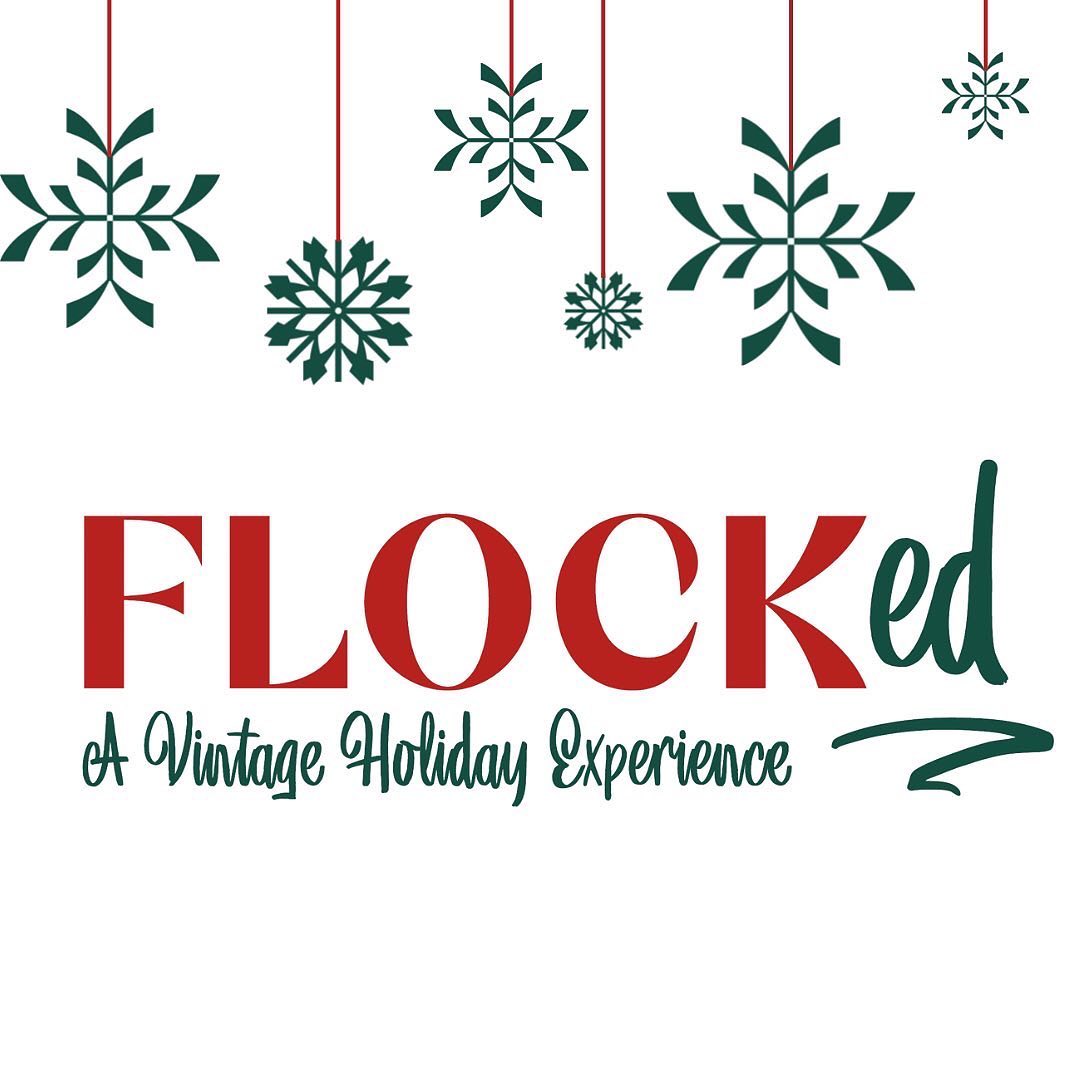 FLOCK
Look no further than downtown Alton for a few brand new ways to enjoy some holiday cheer this year! FLOCK, your friendly neighborhood food truck park located at 210 Ridge Street, has transformed into a winter wonderland with a little vintage flair…from the decor to the glassware! Sip one of their house crafted seasonal cocktails under warm twinkling lights and soak in the magic of the holidays! Visit all month long Wednesday-Saturday 4-11pm (21+) and Sundays 11am-2pm (all ages) & 4-8pm (21+). Join them every Sunday from 11am-2pm for Brunch'n with Santa! The Coffee Box trailer will be there serving coffee, pastries and other breakfast items, then head inside for a take-your-own photo op with Santa. CLICK HERE to make a reservation, but RSVPs are not required.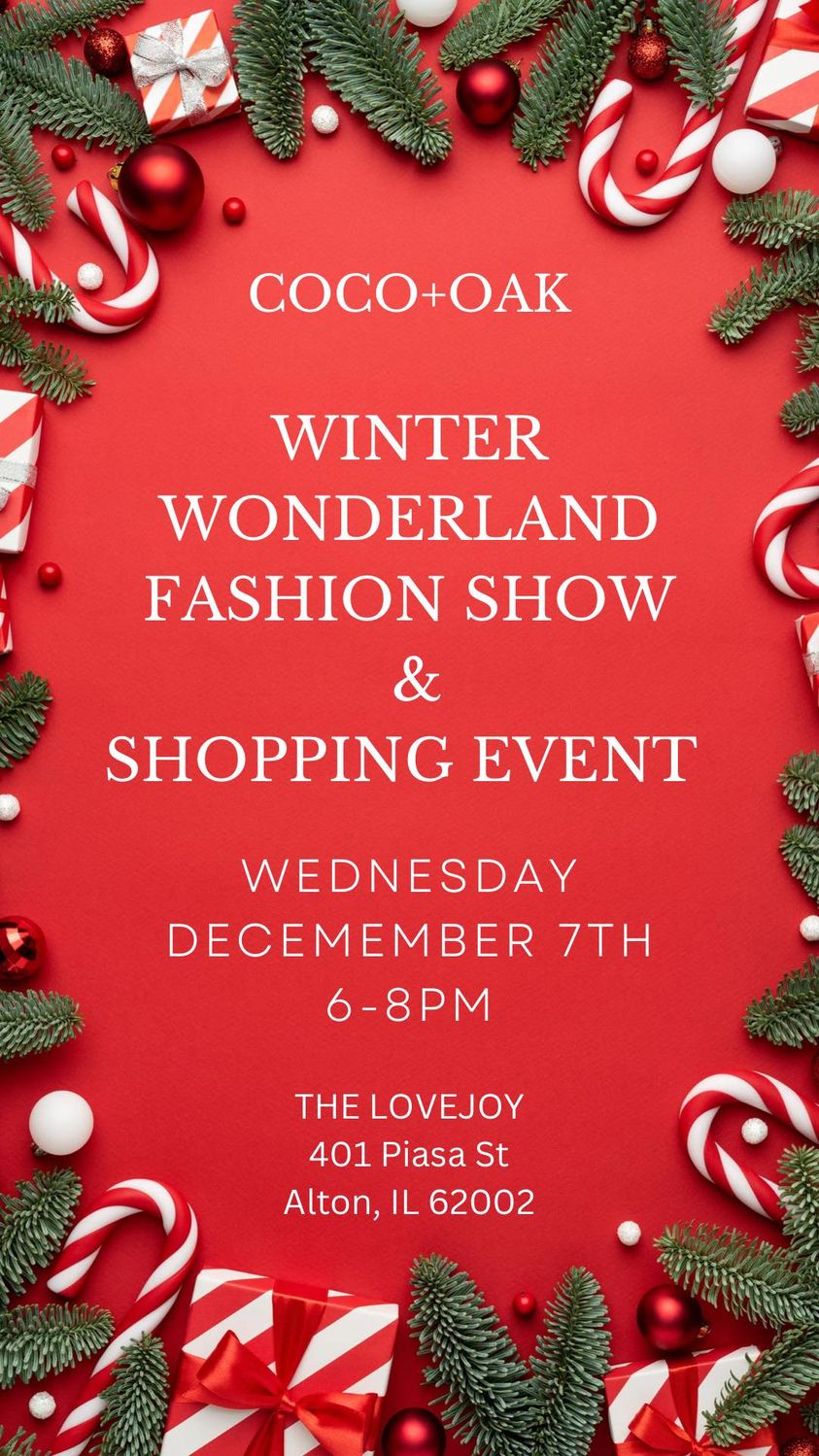 Coco + Oak
Coco+Oak is a retail store for clothing and accessories, online for now and soon to be a brick & mortar shop downtown! Owner Madeline Eades is presenting a Winter Wonderland Fashion Show on Wed, Dec 7th from 6-8pm at The Lovejoy, 401 Piasa St.
Dress to impress for a fun evening of fashion and shopping! Tickets are $35 with a portion of the proceeds going to local charities, available online at www.cocoandoak.com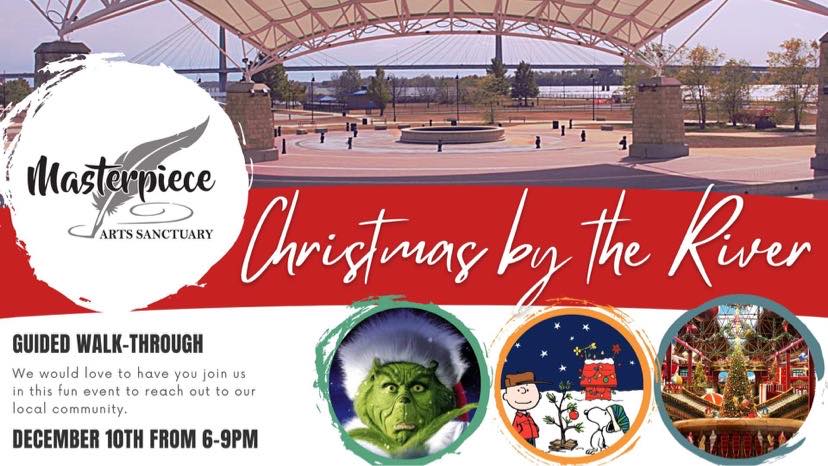 Masterpiece Arts Sanctuary
Join Masterpiece Arts Sanctuary for an interactive walk-through Christmas event at the Alton Amphitheater on Sat, December 10th from 6-9pm. Interact with characters from your favorite Christmas movies and receive giveaways at every scene. Make a reservation and skip the line by emailing [email protected], but walk-ins are welcome too. The event is free and fun for all ages; guests are encouraged to bring nonperishable food items which will be donated to those in need. It will take approximately 30 minutes to walk through all of the scenes.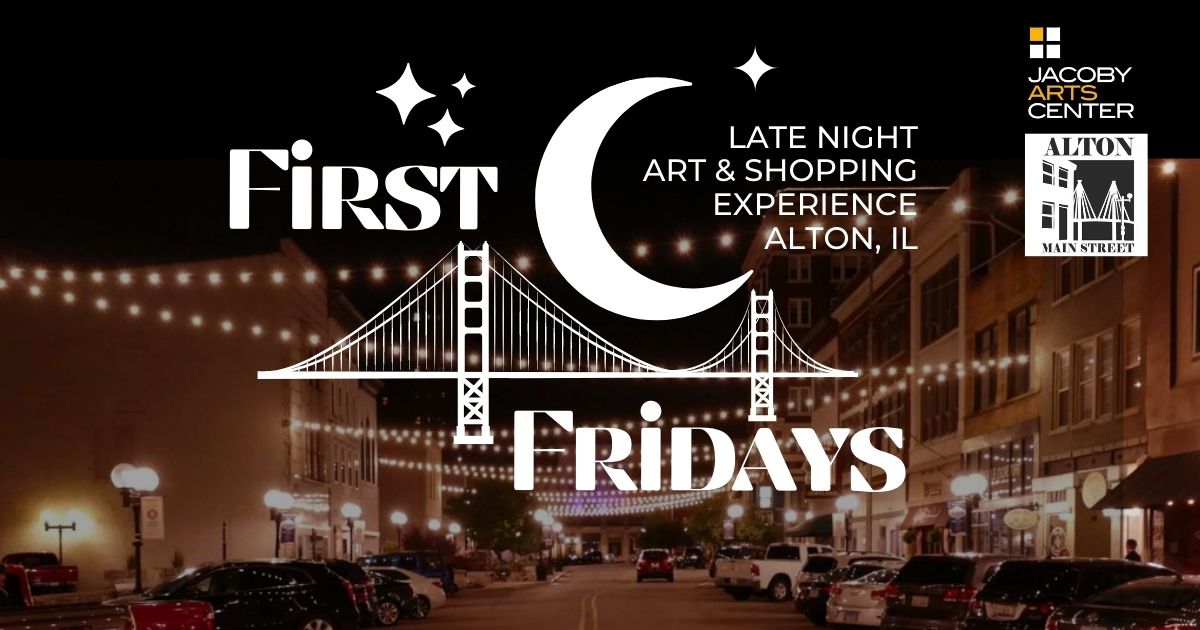 First Fridays Late Night Art & Shopping Experiences
Alton Main Street and Jacoby Arts Center are partnering to present First Fridays, a late night art & shopping experience which spans 21 locations across the Downtown district, providing an opportunity to check out new shops & galleries and visit familiar favorites! Participants are offering a variety of discounts, refreshments and giveaways. Get your passport stamped at 10 locations and receive a $10 gift certificate.
On Fri, Dec 2nd, start your evening by picking up your passport at Jacoby Arts Center which will guide your journey. Parking is available in the lot at Broadway & Ridge Street; a free shuttle will be provided from 5-9pm, running a continuous loop between all locations.
FIND "WHERE'S WADLOW" hidden at one of the following locations to win a $100 gift certificate!
Selfie City, The Conservatory, 1904 General Store, AP Cigar, By Design, A&A Boutique, Epicurean Fare, Alton Flea Market, Jacoby Arts Center, Alton Music Exchange, Refabuloused Relics, Party On Broadway, KBK STYLEZ, Rushmore, Picture This & More, Olive Oil Marketplace, Country Meadows I & II, Moon Drops + Wellness, Funky Planet Toys & Gifts, and Alton Stained Glass Works.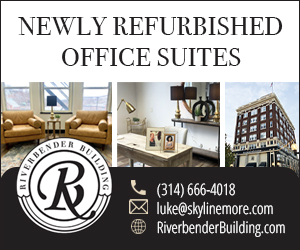 Limited office space remains in a beautifully restored downtown building!
The historic Riverbender Building at 200 W. Third St. in downtown Alton has been greatly improved over the past year, with a rooftop community area that features a spectacular view of the river. Newly renovated offices are available for business tenants seeking affordable, modernized space.
Developers Mark Jaffe and John Muller purchased the Riverbender building from Riverbender.com owner John Hentrich in July of 2021, and have made many improvements that add value to this landmark building, including fresh renovations of the exterior, lobby, hallways, and private office spaces.
Newly remodeled offices from 150-1,000+ square feet are available, starting at $350/month with gas, electric, water and Wi-Fi included. This location has it all – walking distance to shops and restaurants, dedicated parking, and flexible lease options with your first month free!
For a virtual tour visit Riverbender.com/officespace, and for more information please contact John Muller with Diversified Real Estate Group: 314-568-5296 / [email protected]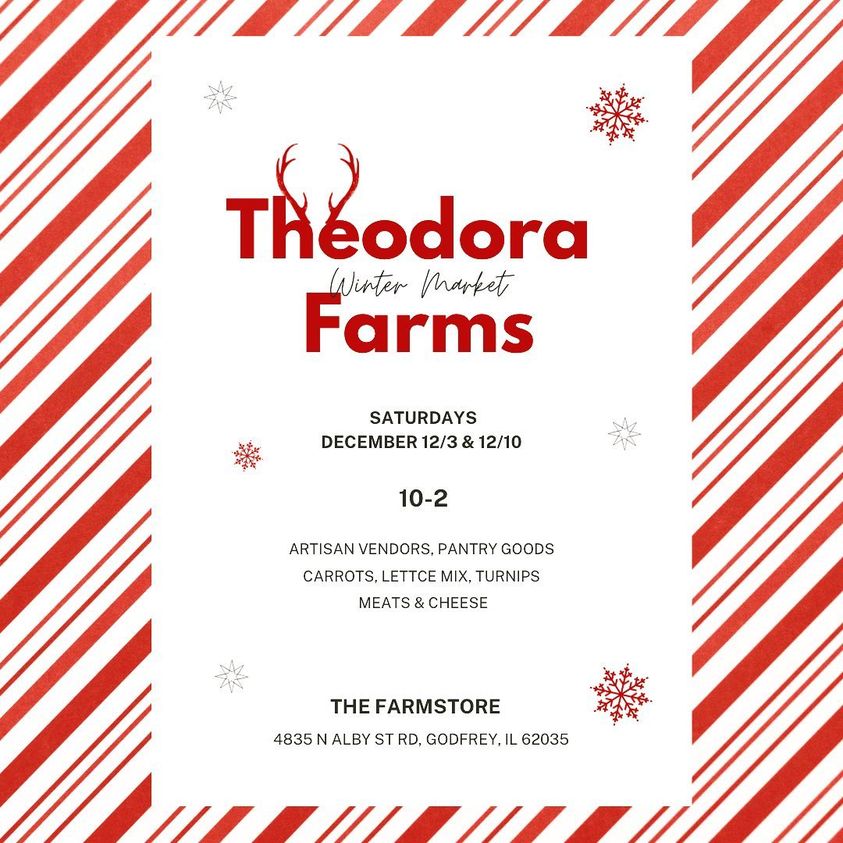 Theodora Farms
Theodora Farms wasn't ready to say goodbye to all of their wonderful customers for the season, so they decided to offer Pop-Up Holiday Markets at the FarmStore on Dec 3rd & 10th from 10am-2pm (4835 N Alby St.)
They will have limited seasonal produce, such as carrots, lettuce & turnips, plus pantry goods, meats and cheeses and more. They will also offer hot cider, arts & crafts vendors and some extra holiday cheer! Visit the farm and stay a while, support local artists and warm up with a delicious drink.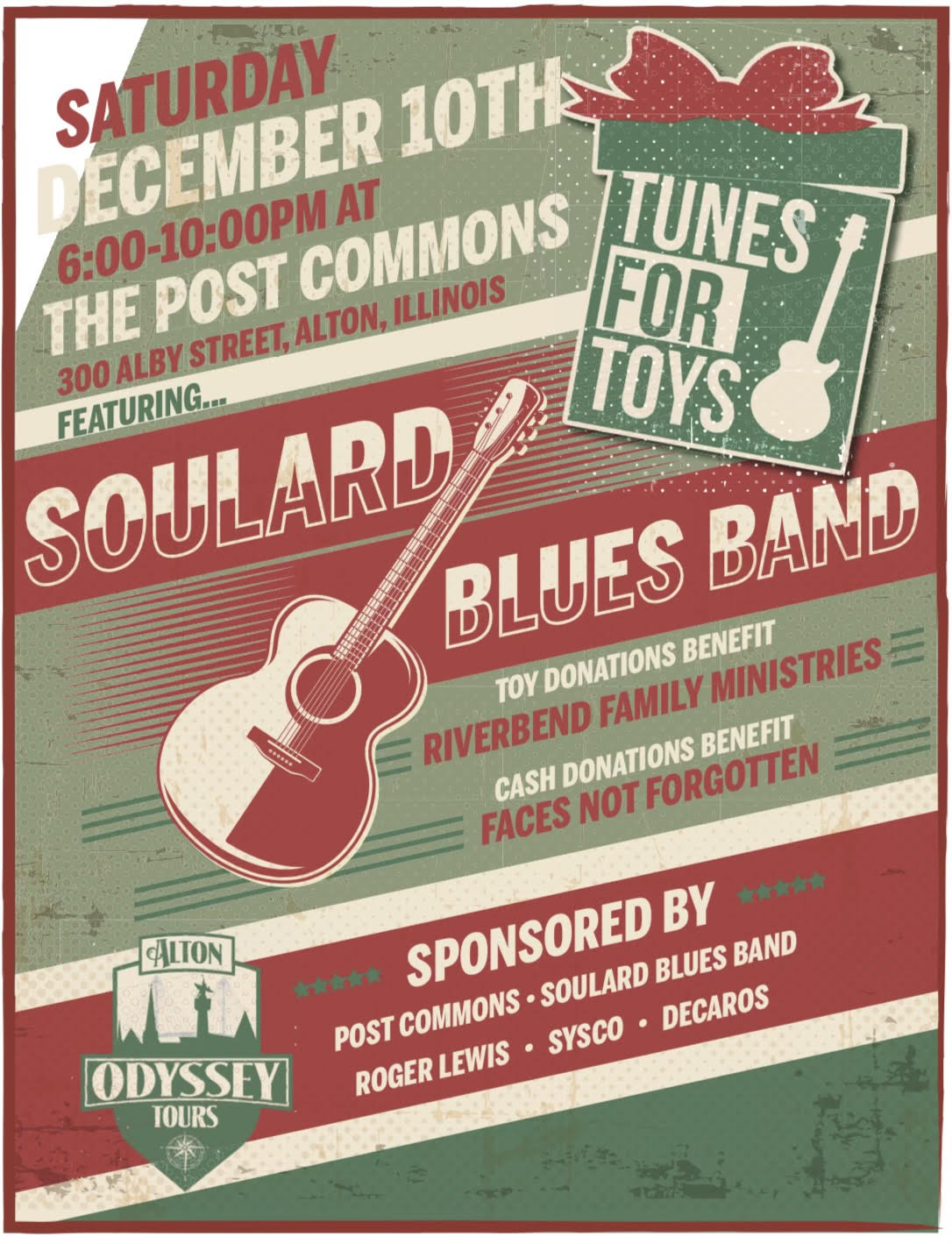 Tunes for Toys
Enjoy live music from the Soulard Blues Band and food from Decaro's during this 8th annual toy drive on Sat, Dec 10th from 6-10pm at Post Commons (300 Alby St.). Proceeds will be donated to two amazing local charities.
The entry fee is either $10 which will be donated to Faces Not Forgotten project, or a new unwrapped toy which will be donated to Riverbend Family Ministries.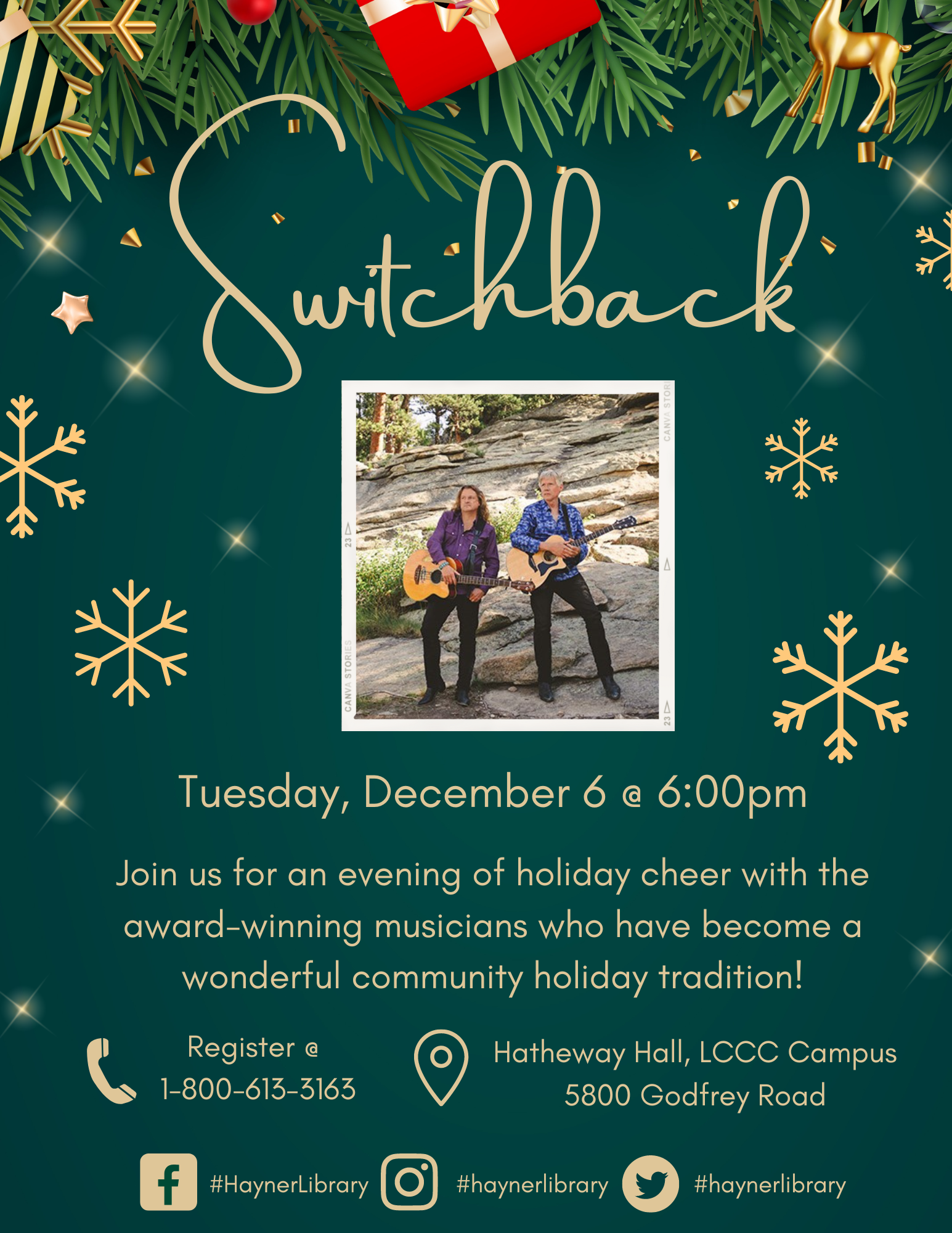 The Hayner Public Library District
Switchback is returning to bring us another wonderful holiday program. Don't miss your chance to see these award-winning musicians playing selections from their latest holiday album, Celtic Requests, and favorites from their original songbook—truly a show for the whole family! The concert will be held on Dec 6th at 6pm in the beautiful Hathaway Hall, and is jointly presented with the Music Department of  Lewis & Clark Community College.
Also, we've started a new adult programming series: Art Talks! We are partnering with local artists to help you explore the art world. Our second program, presented by Eric Shultis, will juxtapose the contemporary portraiture of Kehinde Wiley and late 19th century society painter John Singer Sargent! Join us December 10th at 11am at our Alton Square Mall location.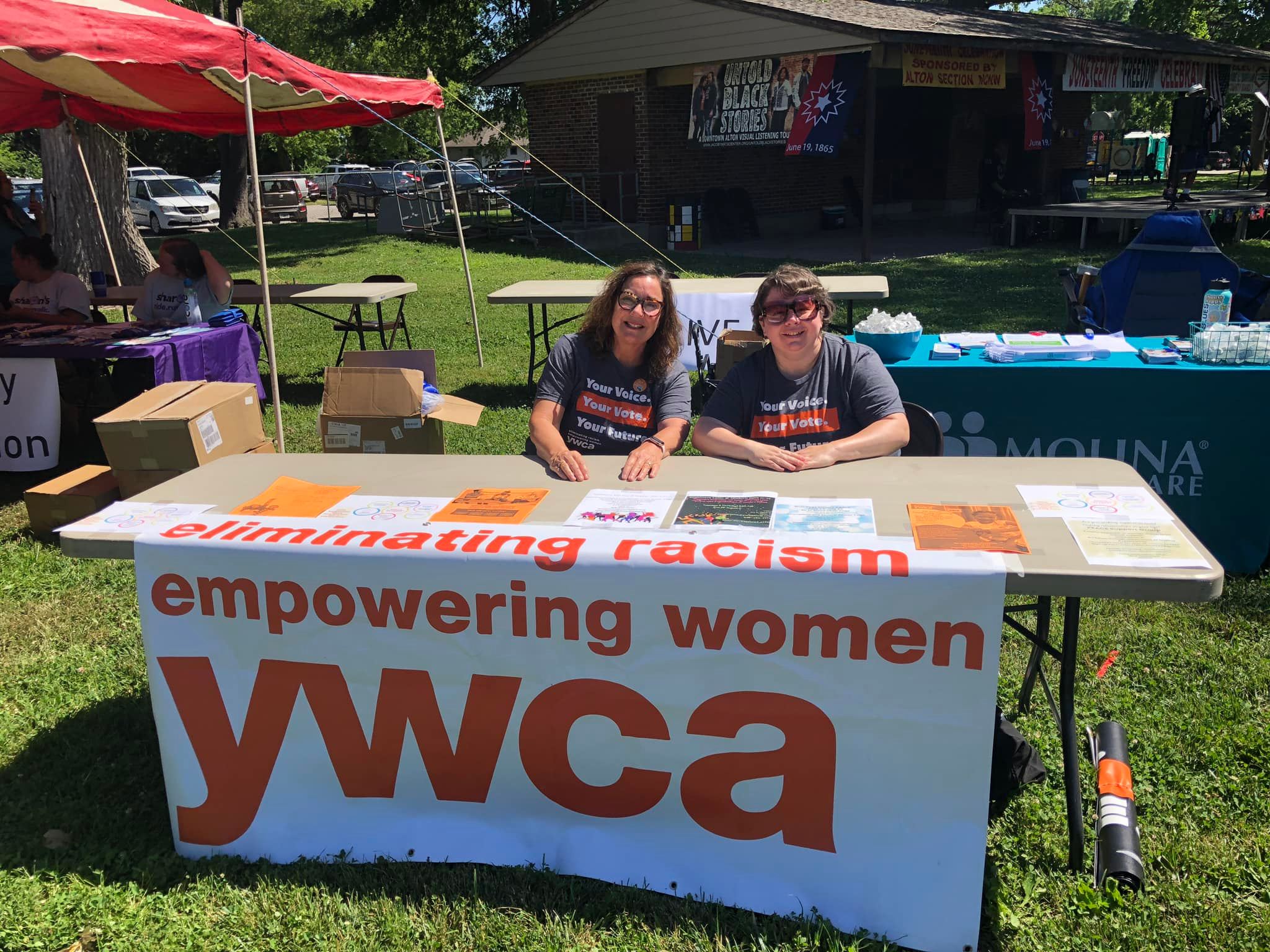 YWCA of Southwestern Illinois
is hosting a free book giveaway through the month of December. YWCA received 30,000 pounds of brand new books through a donation from Dr. Mary Mason, Little Medical School Foundation & Molina Foundation. Many different genres are available: fiction, non-fiction, coffee table, Disney art books, Spanish, young adult and children's books. The books are high quality and suitable for gift giving! We will be open for book pick up Mon-Fri 9am-5pm, with additional hours posted on our website and Facebook page. YWCA is located at 304 E. Third St. For more info, please call 618-465-7774.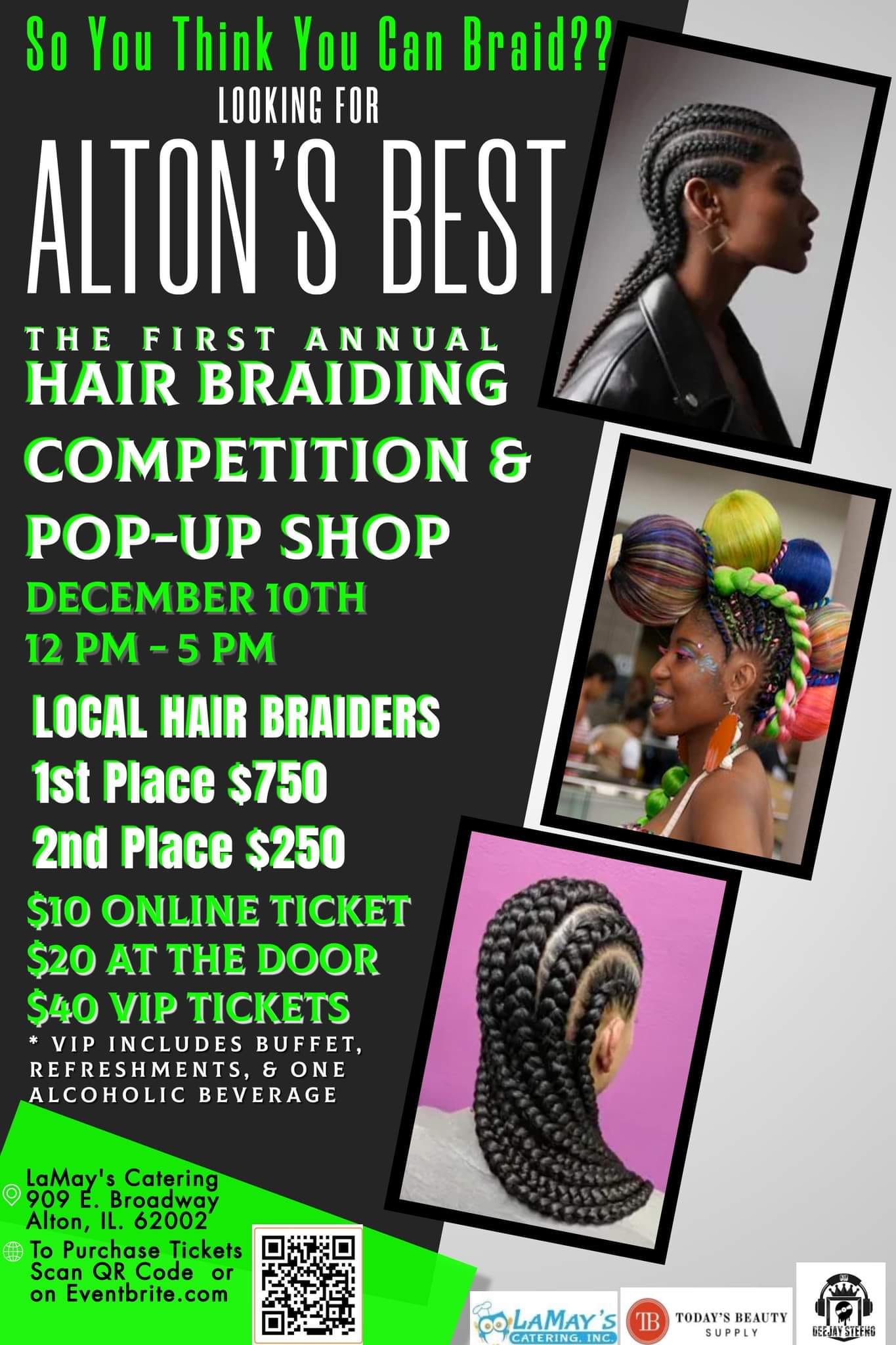 Today's Beauty Supply
is proudly presenting Alton's first Braiding Competition! Come and see the magic happen on Dec 10th at LaMay's Catering, 909 E Broadway. Doors open to the public at 12pm, braiding will start at 1pm and three rounds will be held ending at 5pm.
Our talented local stylists will compete for the title of the GOAT and cash prizes! Tickets are available at Today's Beauty Supply (1415 Central Ave.) and online at Eventbrite.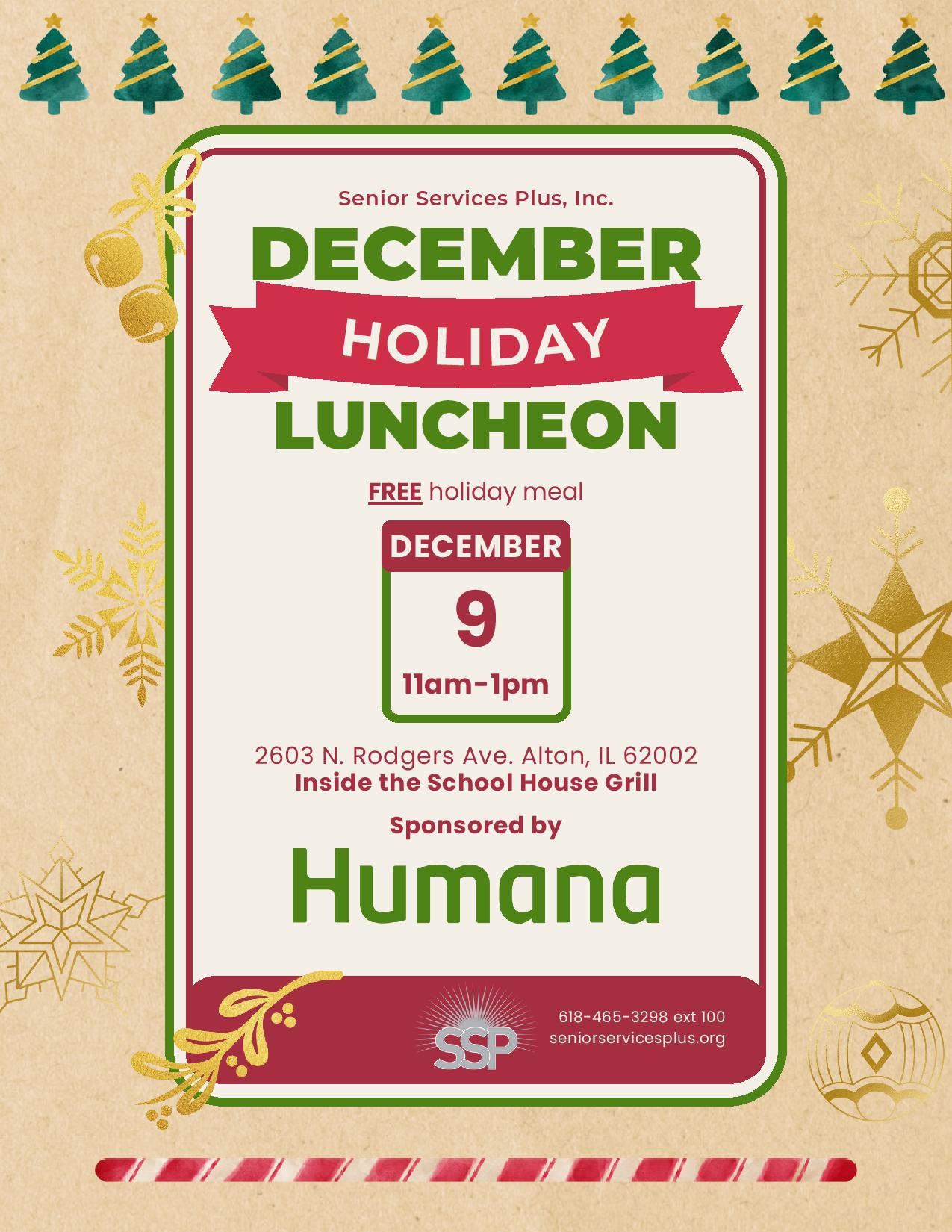 Senior Services Plus
will be hosting a free Holiday Luncheon on Fri, Dec 9th from 11am-1pm in our School House Grill!
We are also partnering with Molina and Southern Illinois Health Foundation to offer Flu, Pneumonia, and Covid vaccines to the public on Wed, Dec 7th & Fri, Dec 16th from 10am-1pm.
We will be offering pictures with Santa Claus on Thurs, Dec 22nd from 11am-1pm. The cost is $2 for a Polaroid photo, and digital photos are free. Refreshments and kids' meals will be available for purchase.  SSP is located at 2603 North Rodgers Ave., for more information, please call 618-465-3298.
Oasis Women's Center
will be providing Christmas assistance to families affected by violence in their homes. This is a difficult time for the families we serve and Oasis seeks to help them make a fresh start. If you are interested in sponsoring an individual or a family, please contact Marcy at 618-465-1978.