Alton Eats Cookbook Fundraiser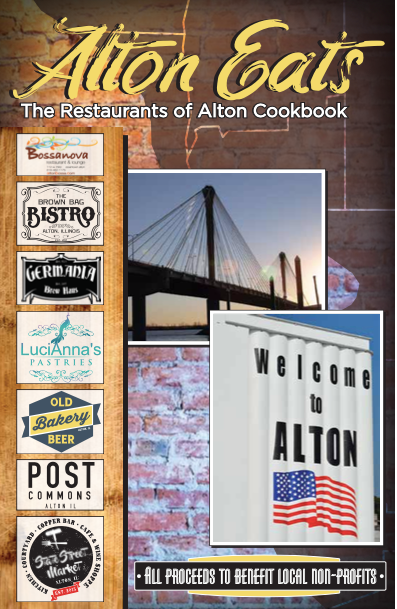 Seven wonderful downtown restaurants have contributed recipes for this awesome cookbook as a fundraiser for Alton Main Street and other local non-profits!
You can purchase yours online in 3 easy steps:
1. Visit:
Orders will NOT be accepted after the store closes on December 7th, 2020 at 11:59PM.
The cookbooks will be available for pickup starting on December 18th, 2020 at THE LOCATION OF YOUR CHOOSING, YOU MUST CHOOSE A LOCATION AT CHECKOUT.