Downtown Alton Chili Cook-Off
Saturday, Oct. 16, 2021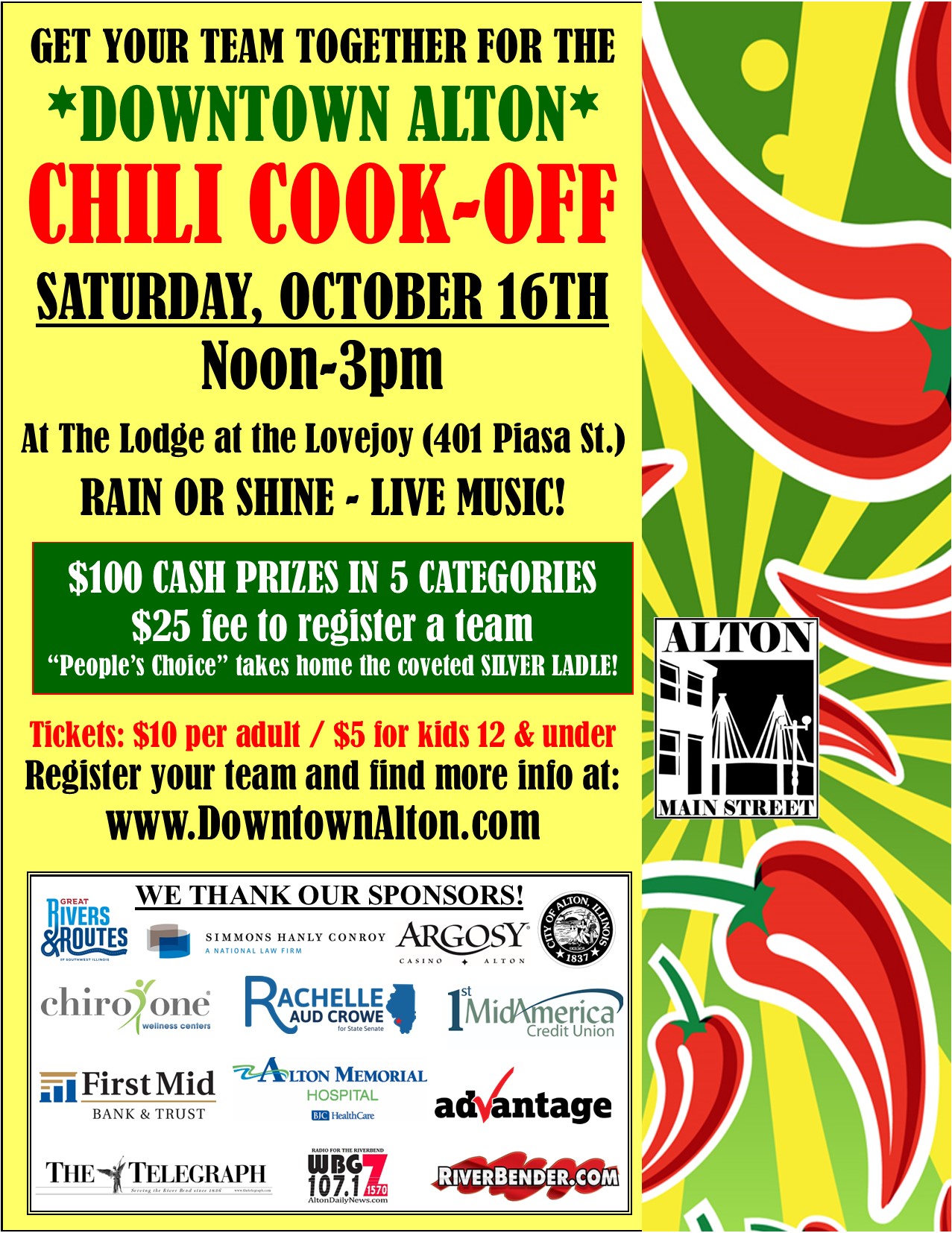 Alton Main Street invites you to join the fun at the Downtown Alton Chili Cook-Off, to be held on Saturday, October 16th from Noon until 3:00 p.m. at The Lodge at the Lovejoy, located at 401 Piasa Street!
The Chili Cook-Off is a great civic event that encourages local chili chefs (both amateur & professional) to match their favorite recipe with others in similar categories in this fiery competition.
Tickets will be available at the door, or you may purchase yours in advance at the Alton Farmers' & Artisans' Market information booth, every Saturday morning from 8:00 a.m. in the parking lot at the corner of Landmarks Blvd. and Henry Street. Your ticket gains you 15 (and counting!) 2-ounce samples of chili, plus enjoy live music from the Number4Combo on the beautiful patio!
Judges will award $100 prizes to winners in 4 categories: Individual, Organization, Business, and Restaurant. The team chosen as "People's Choice" will receive the coveted silver ladle and bragging rights. In addition to awards for the best chili, we are also giving a $100 prize for the best-decorated booth, so come prepared to put your theme as well as your chili on display!
Wondering where to park? Here's a helpful map!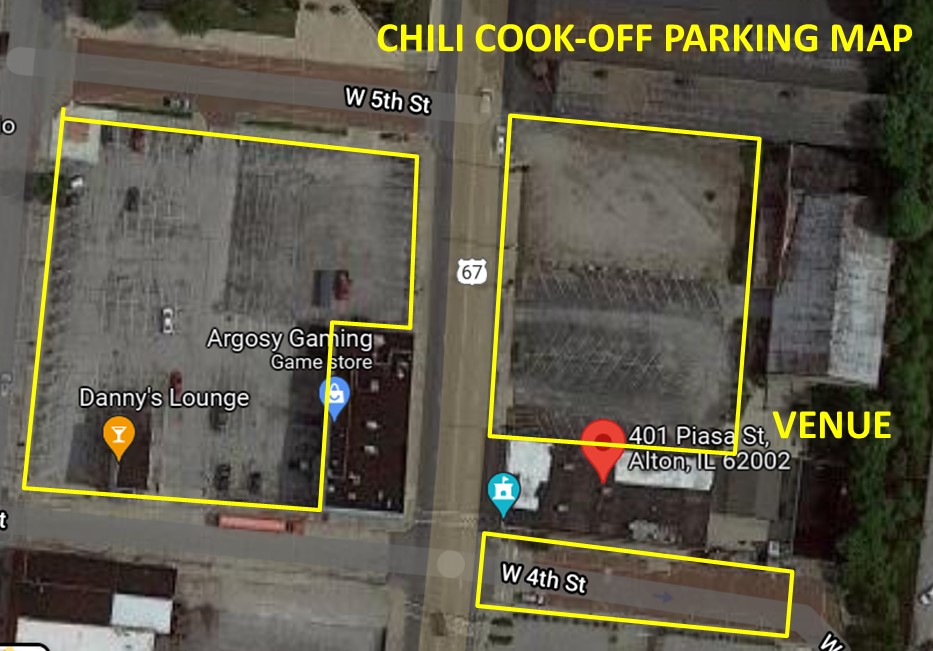 2021 CONTESTANTS
INDIVIDUALS
Erin Heil – The Happy Heffer
Matt Stockert
Mike Ramsey
Jesse Fassler *WINNER OF PEOPLE'S CHOICE*
Rachel Done
Nicole Gory *WINNER*
Sherry Oettle
Janet Oettle
ORGANIZATIONS
Alton-Godfrey Rotary Club
Renegade Gardens *WINNER*
BUSINESSES
Theodora Farms
First Mid Bank & Trust
Senior Services Plus
WBGZ
Argosy Casino Alton *WINNER*
The Kerpan Group at Benchmark Mortgage
Mr. Everything
RESTAURANTS
Big Daddy's BBQ
Brown Bag Bistro
The Lodge at The Lovejoy
LaMay's Catering *WINNER*