Downtown Alton Chili Cook-Off
Saturday, Oct. 17, 2020
Below you will find info for last year's event, check back soon for full details on 2020!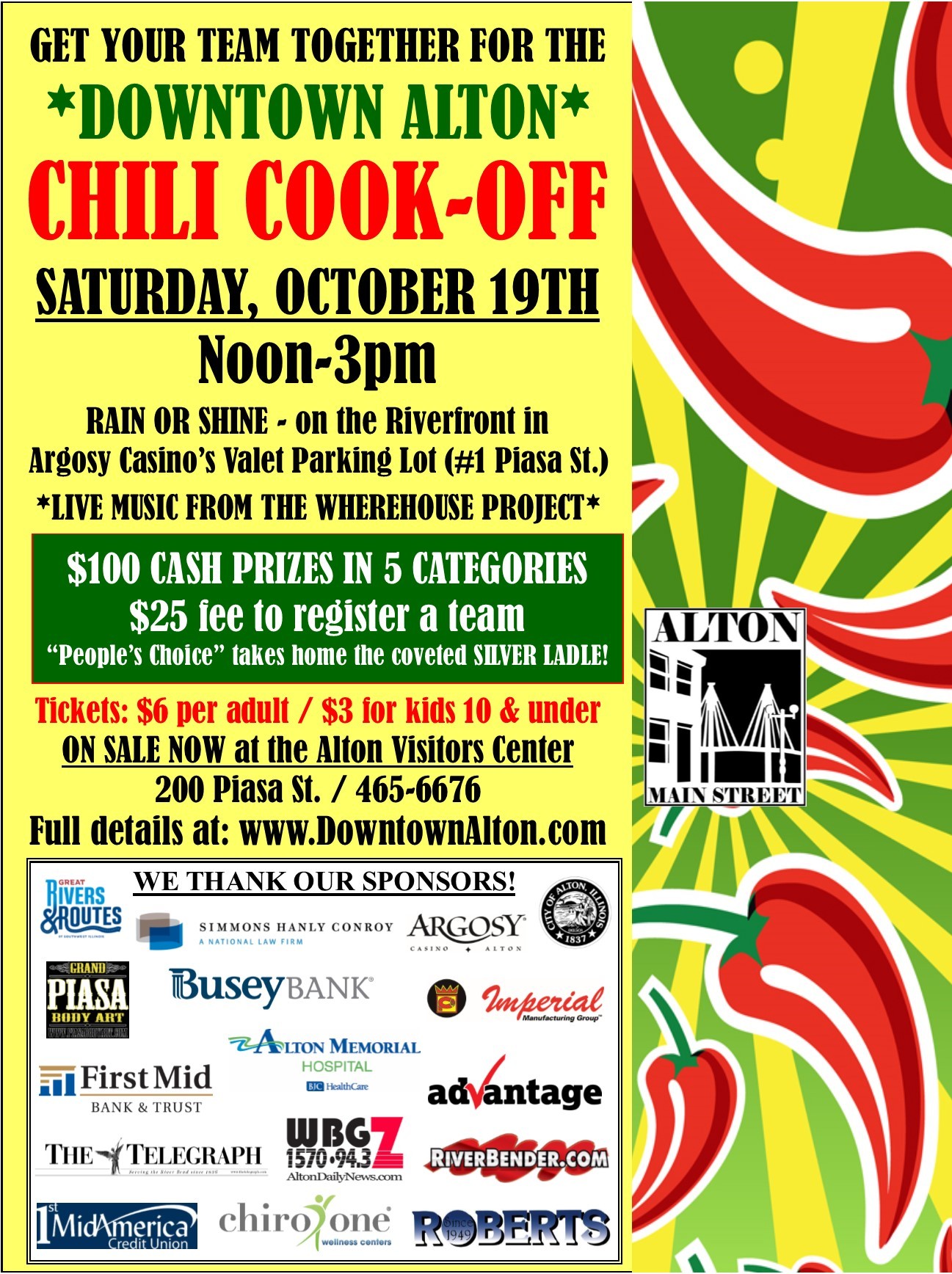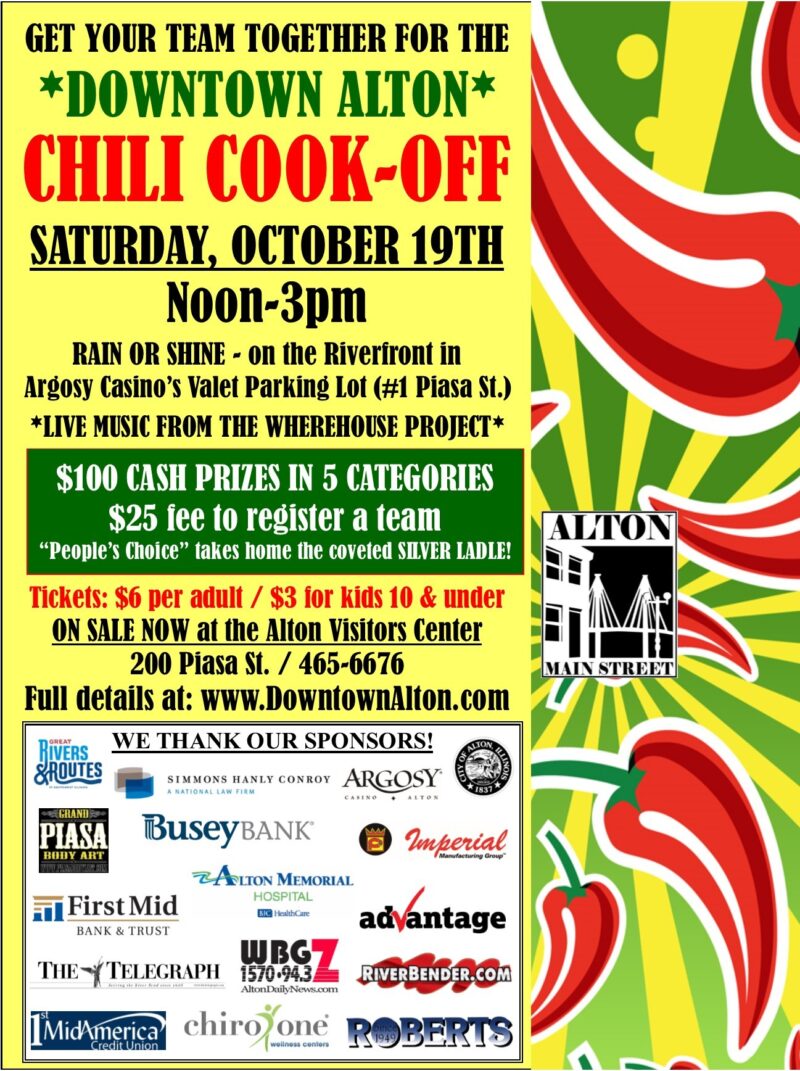 Alton Main Street invites you to join the fun at the Downtown Alton Chili Cook-Off, to be held on Saturday, October 19th from Noon until 3:00 p.m. in the valet parking lot of Argosy Casino – right on Alton's beautiful riverfront!
The Chili Cook-Off is a great civic event that encourages local chili chefs (both amateur & professional) to match their favorite recipe with others in similar categories in this fiery competition!
Judges will award $100 prizes to winners in 4 categories: Individual, Organization, Business, and Restaurant. The team was chosen as "People's Choice" will receive the coveted silver ladle & plaque and bragging rights. In addition to awards for the best chili, we are also giving a $100 prize for the best-decorated booth, so come prepared to put your theme as well as your chili on display!
CLICK HERE TO RSVP ON FACEBOOK & INVITE YOUR FRIENDS!

CLICK HERE TO REGISTER YOUR TEAM
CLICK HERE TO VOLUNTEER AT THE EVENT
2018 Contestants
Congratulations to Peoples' Choice Winner – The Fountains of Godfrey!
Individuals
Happy Heffer – Erin Heil
Mike Ramsey – WINNER!
Paul Stover
McRoberts Family
Maggie Roy
Aaron Martin
Organizations
U.S. Army Alton Career Center
Friends of Monica Bristow – WINNER!
Lewis and Clark Community College
Alton Fire Department
Trinity's Way
Parrot Heads of the Riverbend
Businesses
The Big Z – 94.3FM / WBGZ Radio
The Fountains of Godfrey – WINNER!
1st Mid-America Credit Union
Kings of Kulivance
Auto 1
Olive Oil Marketplace
Imperial Manufactuting
Restautants
The Old Bakery Beer Company
The Schoolhouse Grill at Senior Services Plus – WINNER!
Hops House at Argosy Casino
Bossanoca Restaurant & Lounge