CELEBRATE LIFE ON THE RIVER AT THE 15TH ANNUAL
MISSISSIPPI EARTHTONES FESTIVAL!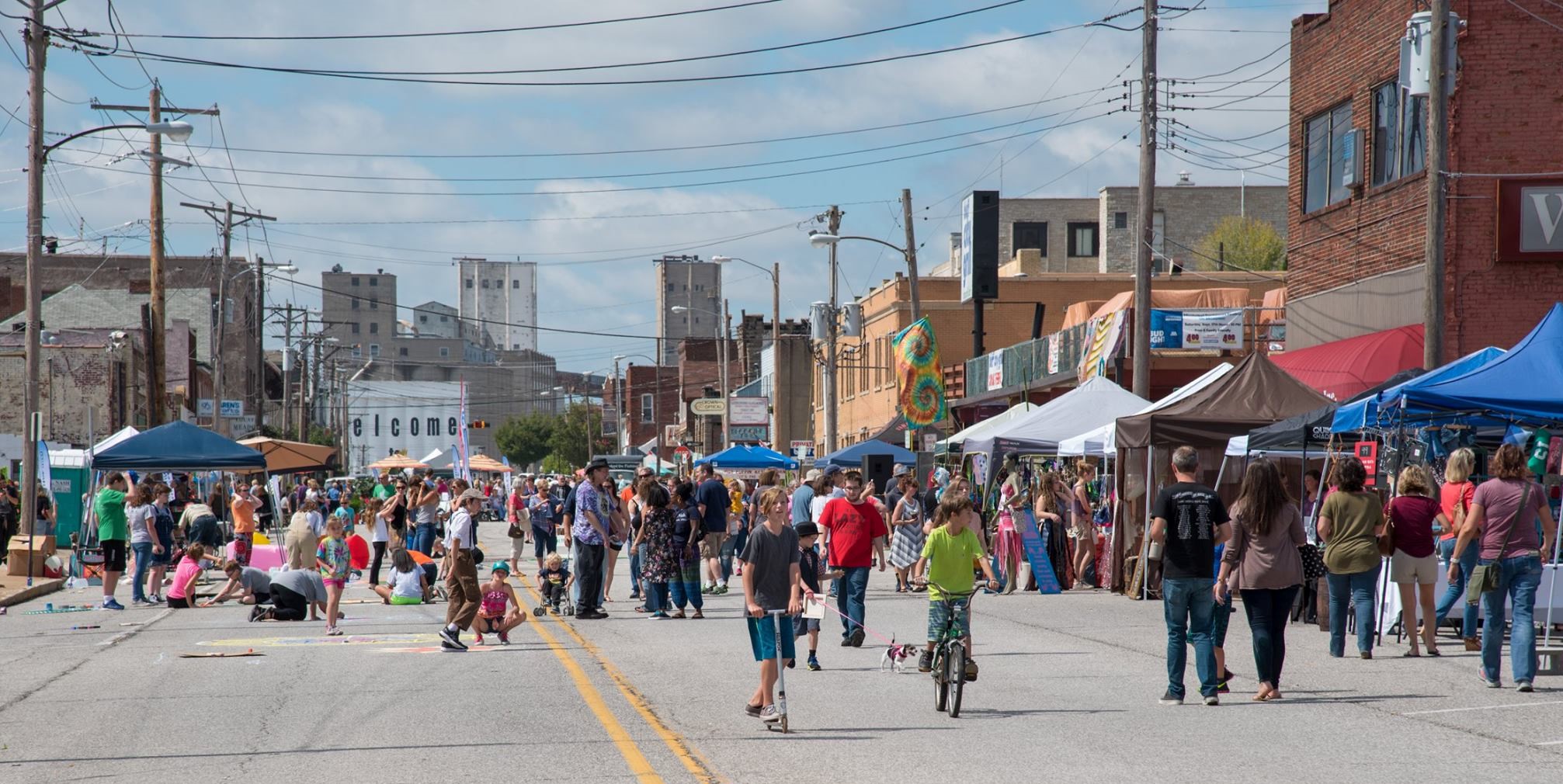 The Mississippi Earthtones Festival, co-organized by Alton Main Street and the Sierra Club, is a celebration of our river through art, music, and conservation which is held every 3rd Saturday in September ~ our 15th Annual event falls on September 18th 2021.
At this free & family-friendly event located on Broadway between Easton and Langdon Streets, we will feature 50+ educational booths and art displays, plus two stages of live music and other performances, as well as great local food & beverages. Our goal is to bring locals and tourists alike to Downtown Alton to celebrate the Mississippi River through art, music and conservation.
Family-friendly activities take place from Noon until 6:00pm and festival goers will enjoy artist booths and live music which continue until 10:00pm. Check back soon for our entertainment schedule.
Volunteers are needed, and those who pitch in will receive a free festival t-shirt. Sign up below!
On the following Saturday, September 25th at 9:00 a.m., join us for a litter cleanup on the river. Bring your own gloves, water bottle and boots or sturdy shoes. The clean-up will take place rain or shine. 45 tons of trash have been removed from the Mississippi River during MEF clean-ups to date, with more than 3,000 volunteer hours contributed. Check back soon for the registration form!
This festival is held annually as part of the State of Illinois' "It's Our River Day" initiative to celebrate Illinois watersheds through education, recreation and conservation.