Alton Main Street Newsletter September 2022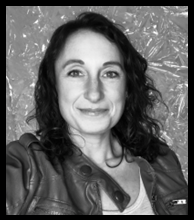 Director's Note ~  
Summer is fading, but this month is packed with activities!
There will be a Bingo fundraiser for the Mustard Seed Peace Project at The Lovejoy (401 Piasa St.) on Fri, Sept 9th at 7pm—enjoy a night of fun while raising money for clean water projects in Guatemala.
The Fall City-Wide Litter Clean-Up is Sat, 9/10! Stop by our station at the corner of 3rd & Belle from 9am-Noon to pick up bags, gloves, a donut, and directions to areas in need of attention.
The inaugural Alton Pride Festival will take place on Sat, 9/10 in the 600 block of Belle Street; live entertainment from Noon-10pm!
Mark your calendars for Derrick & Kathleen Richardson's 5th annual cigar event on Sat, Oct 1st from 3-8pm at Bluff City Grill (424 E. Broadway) — enjoy hand-rolled cigars, DJ Brando, cash bar & great food with free admission!
~ Sara McGibany, Executive Director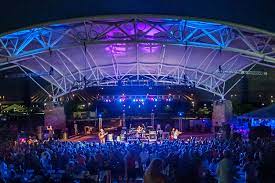 The 16th Annual Mississippi Earthtones Festival is returning to the riverfront on 9/17!
The MEF, presented by Alton Main Street and the Sierra Club, is a celebration of our river through art, music, and conservation! This year's event falls on Sept 17th and will be held at Liberty Bank Alton Amphitheater from Noon until 10pm. Dozens of local artists and upcyclers will offer their nature-inspired, hand-made, and  environmentally-friendly wares, and several agencies will be teaching consumers how to incorporate more sustainable practices into their daily lives. Wind-powered music will fill the air, and our entertainment line-up features:
Jake's Leg – Grateful Dead Tribute (7-10pm)
Nonstop Reggae Band (3-6pm)
Loftys Comet – Alternative Indie Jazz (12-2pm)
Jason "Gordo" Gordon 1-Man, 10-Piece Band (2-3pm & 6-7pm).
Jacoby Arts Center has lined up an amazing arts playground, featuring live painting, dance & flag performances, aerial arts, pole acrobatics, hoop spinning, stilt walkers, hydro dipping, free body painting, and a community ceramics project. There will be a huge selection of local food & beverages on site! This year's theme of "Amplify the River" will be present throughout the grounds. Local artists will fill Riverfront Park with beauty and creativity, enhancing the festival atmosphere for visitors. Street artists will be decorating the pathways with colorful chalk creations. The Riverbend Yarn Bombers have been busy creating a giant colorful cozy for the fountain! Would you like to get in on the creativity? Kooliverse artist Michael Snider is seeking volunteers to help tie 1,000+ pieces of upcycled ribbon to a piece of fencing for a major artwork installation for the festival. Supplies and instructions will be available at the back entrance of Jacoby Arts Center (627 E. Broadway) on Mon 9/5, Tues 9/6 and Wed 9/7 from 6-8 pm or Sun 9/11 from 10am-4pm. Enjoy a free meal at FLOCK on us as a thanks for your help!
Register today as an eco-friendly vendor or sponsor, and sign up as a volunteer at the festival or the river litter clean-up on 9/24 to receive a free festival t-shirt! CLICK HERE for full details.
Stay up to date on announcements at Facebook.com/EarthtonesFestival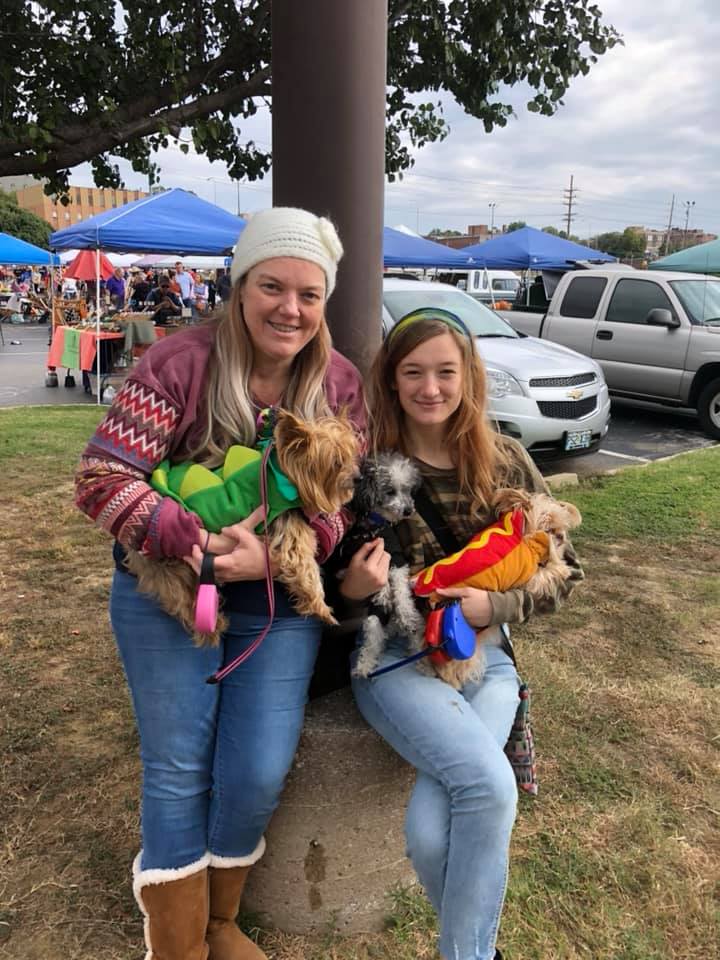 CANINE CARNIVAL at the Alton Farmers' & Artisans' Market
We're teaming up with our friends at Hope Animal Rescues to present a fun day for dogs & dog lovers!
On Sept 24th, we will have a pet parade at 10am, and a pet costume contest at 10:30. Rescue agencies will be there for an adopt-a-thon! You'll enjoy pet-friendly activities as well as vendor booths offering accessories & services for your furry friends. Plus, we will be hosting a drive-through Vaccine & Microchip Clinic with the Metro East Humane Society, with free vaccines while supplies last! Rabies—free, Canine DAPPv—free, Feline HCP—free, Bordatellla—$10, Microchip—$20. Madison County registration fee for rabies— $15 for spayed/neutered /  $35 for non spayed/neutered. Cash/check only, walk-ins only.
Other September activities at the Market include:
9/3 – Live music from Joshua Grassle & Friends
9/10 – Learn about water  quality with the National Great Rivers Research & Education Center and enjoy music from Nancy Lippincott
9/17 – Recipes and More from University of Illinois Extension "Eat. Move. Save." Program
Keep up on what's in season at Facebook.com/AltonFarmersMarket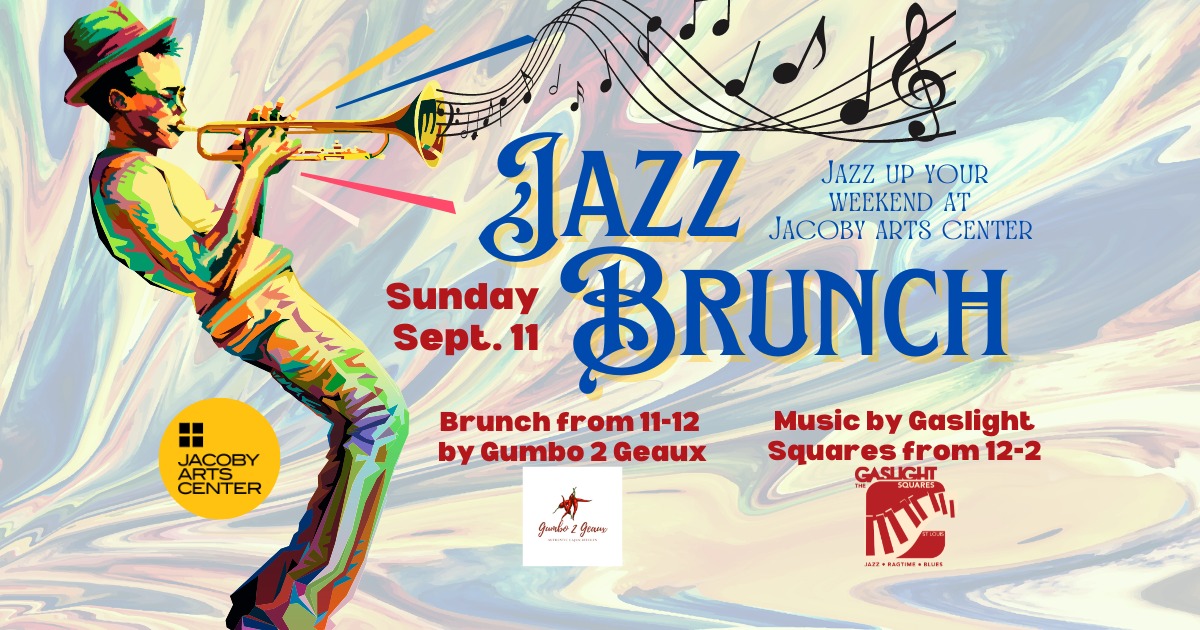 Jacoby Arts Center
Currently on display through October 1st, you'll find our JAC Community Showcase, featuring a variety of work by artists local to the Greater St. Louis area, including paintings, drawings, textiles, wood, ceramics, photography and more! Join us on Sept 2nd for opening night to meet the artists, bar & food, and live music.
We are partnering with Gumbo to Geaux for a Jazz Brunch on Sun, Sept 11th! A traditional Cajun menu will be served from 11-Noon, followed by live music from The Gaslight Squares from Noon-2pm!
For more info on upcoming classes, camps and events, please visit: JacobyArtsCenter.org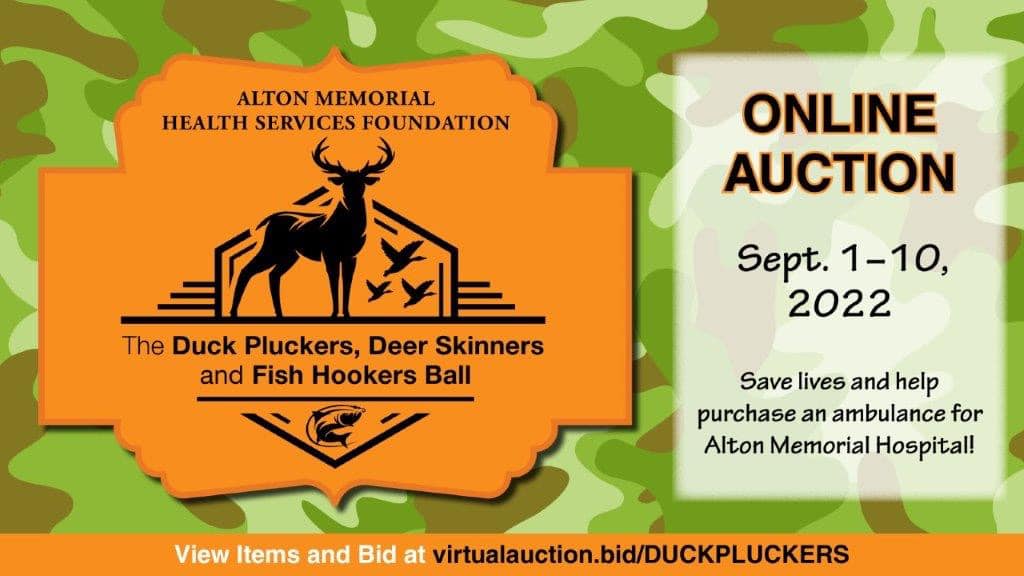 Alton Memorial Hospital
Help ensure that our ambulances have the latest life-saving technology on board by participating in the Duck Pluckers Online Auction through 7pm Sat, Sept 10th. View the items up for bid now at www.virtualauction.bid/DUCKPLUCKERS.
To bid, all you need is a computer, phone or tablet!
The auction has dozens of items, including guided fishing adventures, sports memorabilia, golf packages and more. Join us for the Duck Pluckers, Deer Skinners & Fish Hookers Ball on Sept 10th at NILO Farms that includes a quail flush competition, a steak dinner and a live auction. For more info, call the AMH Development office at 618-463-7701.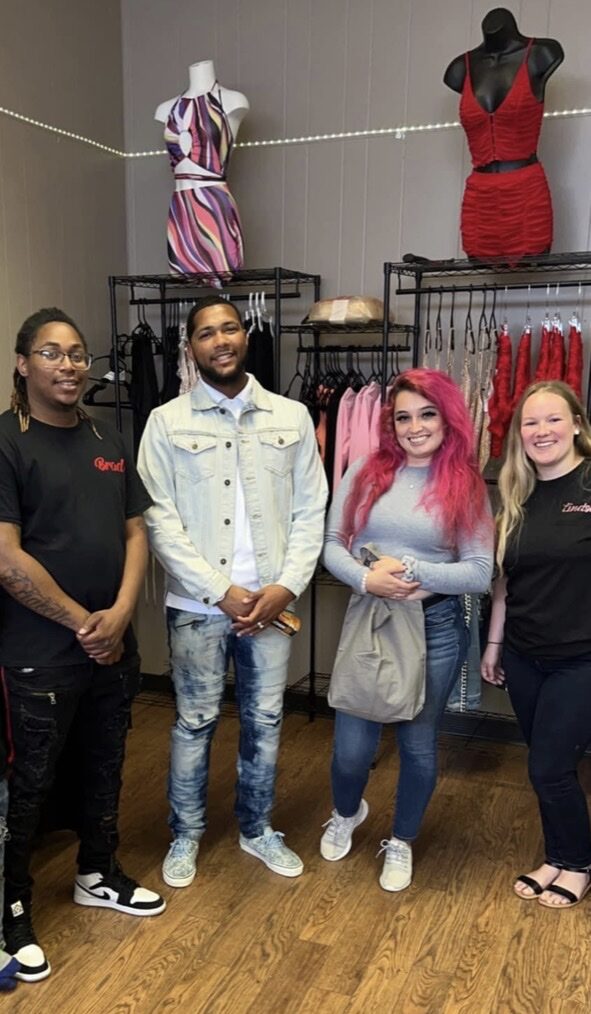 KBK Stylez
Our family-owned business has just moved from home-based to a store front at 413 Ridge St.! The name KBK comes from our children: Kingston, Bradley, and KayLin. We wanted more for not only ourselves but for Alton. Anytime we had plans and wanted something new to wear we always had to go to St. Louis, so we wanted to bring the style of clothing we looked for here to Alton and make it more convenient for everyone! We started with making custom tumblers and have added custom shirts, clothing and more. We also carry products from other local businesses, such as earrings and candles handmade by Wilcrete, lashes by Gabbin about Lashes, and lip gloss and oils made by Natural Glo Kosmetics. Come see us for our in-store products or for more information about our custom orders. You can also follow us on Facebook at KBK Stylez for updates and new items!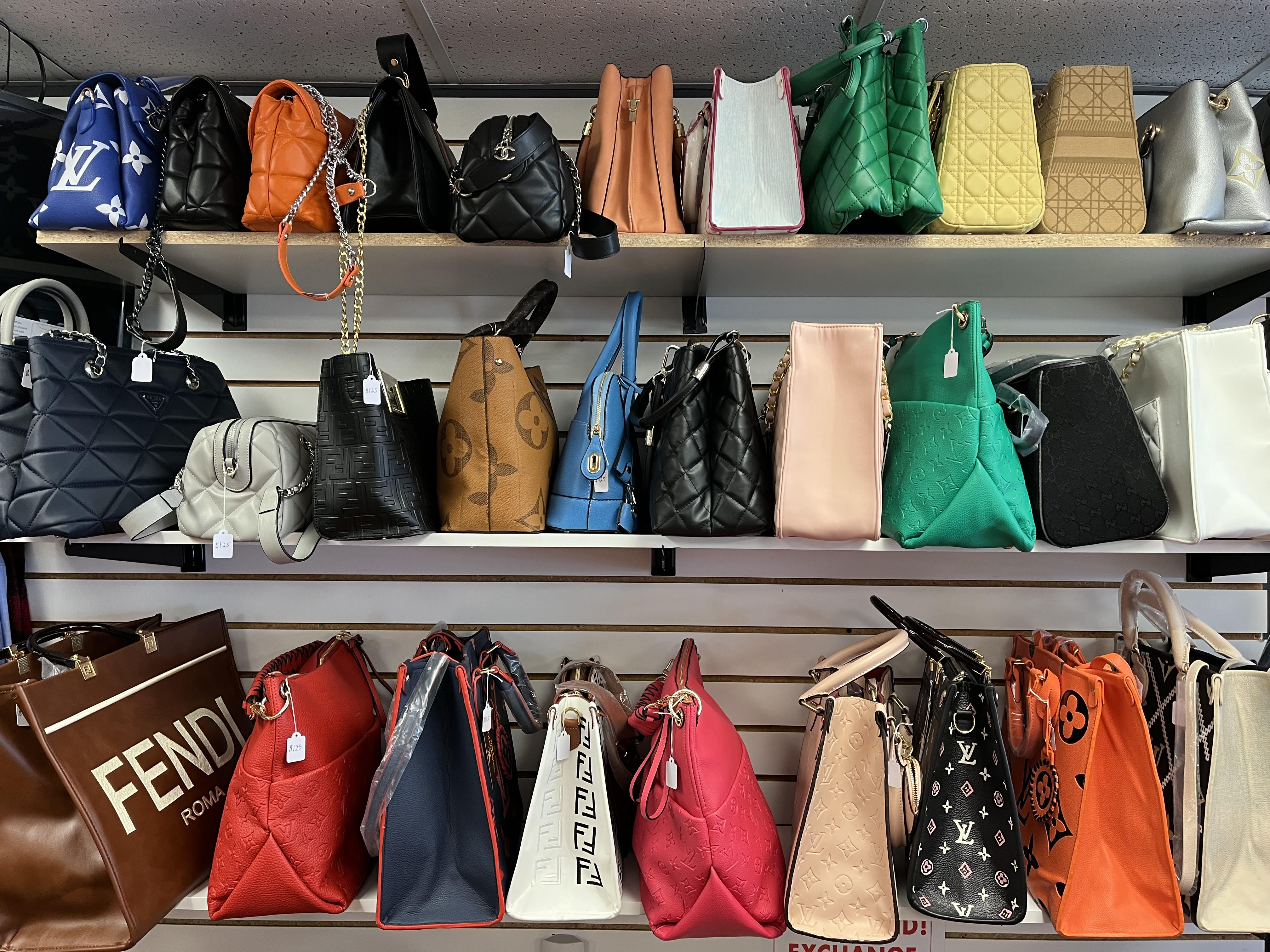 King & Queen Exclusive Wear
Is a new retail shop located at 302 E. Broadway! Owner Ursi King invites you to check out the latest fashion in clothing, shoes, and accessories, including belts and handbags. The store also offers home products, such as bathroom sets and laundry soap. Store hours are 9:30am-6pm Mon-Thurs, 10am-7pm Fri-Sat, and 11am-4pm Sun. For more info: 618-268-7677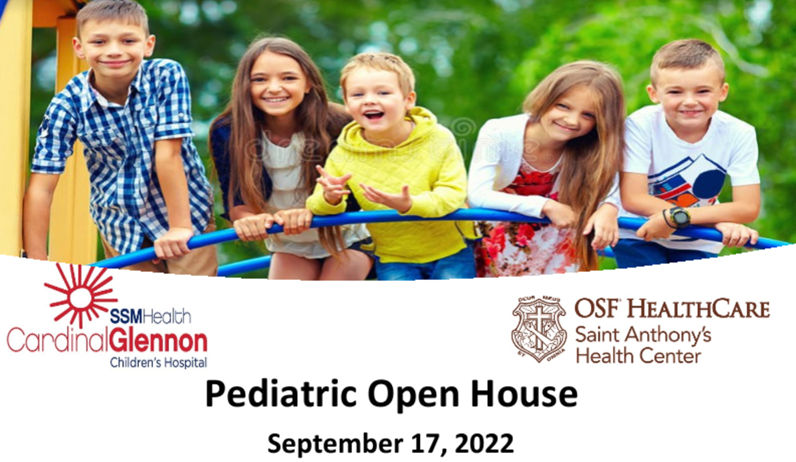 OSF Saint Anthony's Hospital
Invites you to the Pediatric Clinic Open House, announcing their new partnership with SSM Cardinal Glennon Children's Hospital. Join them at the OSF Health Clinic/Prompt Care at 6702 Godfrey Rd. on Sept 17th from 10am – 2pm. Families will enjoy some fun and free food, free bike helmets for the first 100 kids, and a raffle for 2 new bikes! Information will be available on topics such as: Safe Sleeping, Injury Prevention, Health Eating, Sports Care, Psychology Services, and Outpatient services specifically for youth. The Alton Police Department in collaboration with SSM Cardinal Glennon will be giving away gun locks to keep children safe in the home.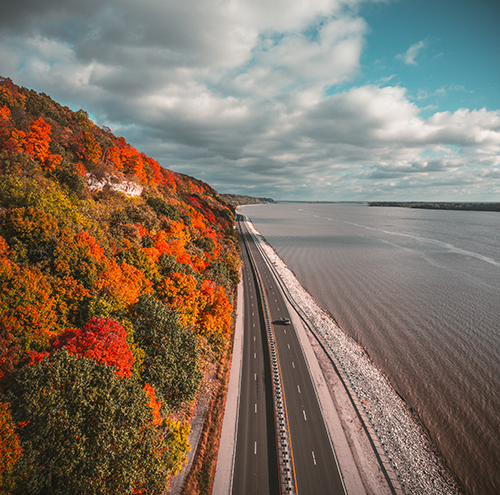 Fall Colors & River Road History Tour with the Great Rivers & Routes Tourism Bureau
Fall is the perfect time to perfect your leaf peeping skills in southwest Illinois! Enjoy a leisurely fall color drive along the Great River Road between Grafton and Elsah and see for yourself why this drive is one of the tops in the nation. Trees on the limestone bluffs are decked out in brilliant oranges, reds, yellows and rust and the colors pop when set against the landscape of the Mighty Mississippi River.
Discover the Historic Village of Elsah and shop at the Elsah General Store where you can find vintage sodas and candy among other local delights. A drive through the acclaimed Principia College includes a photo stop and history of the architecturally significant campus. The tour also includes a drive and photo stop at Pere Marquette State Park, the largest state park in Illinois.
Tickets are $27.50 per person and must be purchased online, in advance: www.riversandroutes.com/things-to-do/buy-tickets/
All tours begin at 1 p.m. on the following dates: Thurs, Oct 20th, Fri, Oct 21st, Thurs, Oct 27th, Fri, Oct 28th, Thurs, Nov 3rd & Fri, Nov 4th. Please meet at 12:45 p.m. in the parking lot of the Grafton SkyTour on Main Street in Grafton to board the shuttle. Tours are 3 hours in length.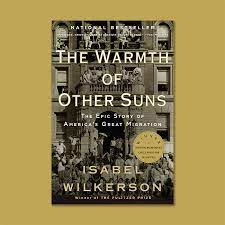 YWCA of Alton
Is hosting a series of book talks on The Warmth of Other Suns written by the Pulitzer Prize winning author Isabel Wilkerson, which chronicles one of the great untold stories of American history: the decades-long migration of black citizens who fled the South for northern and western cities, in search of a better life. Nana Becoat, Racial Justice Committee Chair will facilitate the talks at YWCA, 304 E. 3rd St., in Alton starting on Tues, Sept 13th from 5:30-6:30pm and will continue once a month through June 2023.
To register: https://tinyurl.com/ywcabooktalks. For more info, please call 618.465.7774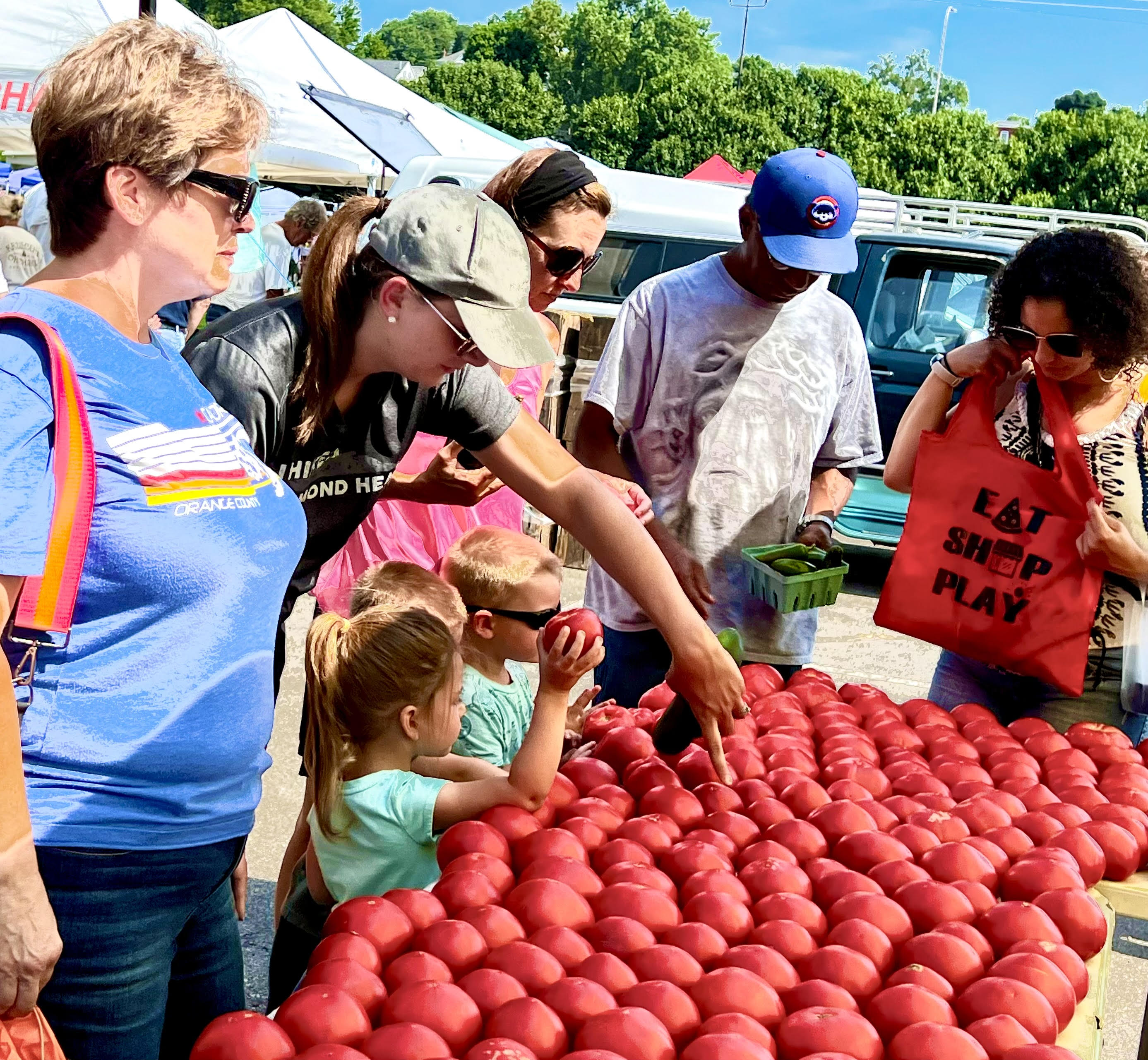 Have you picked up your free EAT SHOP PLAY bag from the Farmers' & Artisans' Market info booth?
Remember to post a photo using the bag at a local business with the hashtag #EatShopPlayAlton for a chance to win a $50 gift certificate to anycparticipating businesses. Find the offers at: