Carpool Cinema Series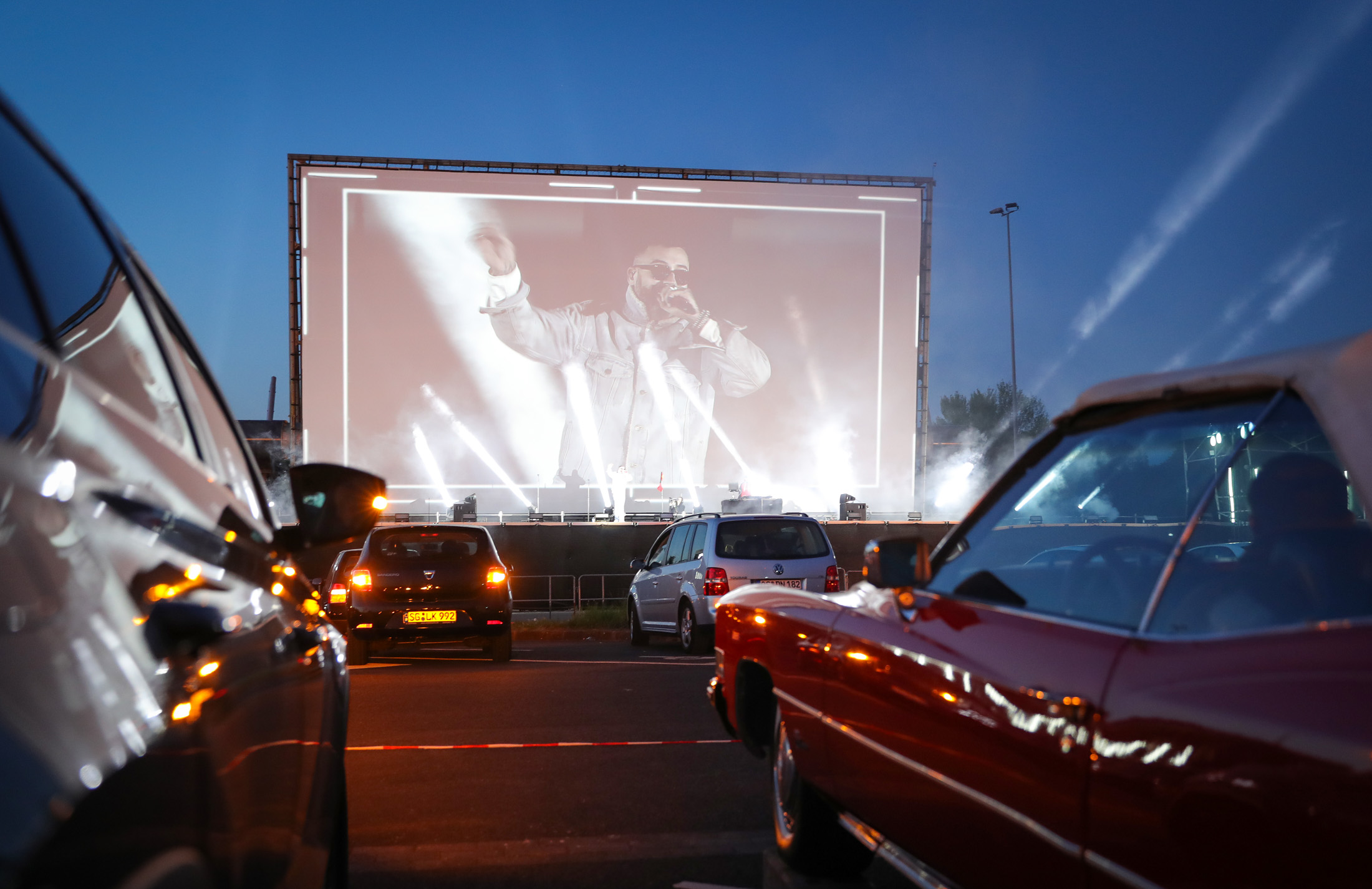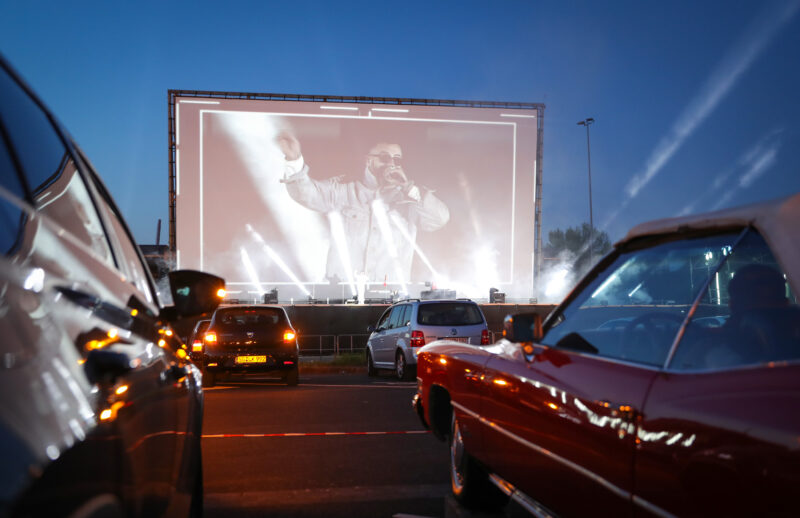 In fall of 2020, Alton Main Street was pleased to present a Carpool Cinema Series, as a fun socially-distanced activity which provided a safe entertainment option for our community in Downtown Alton.
Guests enjoyed outdoor movies on a large inflatable screen from the comfort of their car, with audio through their car stereo. The events took place in the large parking lot at the corner of Landmarks Blvd. & Henry Street.
All movies were free and open to the public. Attendees were welcome to bring their own refreshments, and were encouraged to grab take-out from our great Downtown restaurants for a picnic dinner in their car. Alton Main Street thanks the Alton Parks & Recreation Department for their partnership in this endeavor.
Your financial support allows us to bring more free & family-friendly entertainment to our community!

To make a contribution of any amount, please visit: Paypal.me/AltonMainStreet
Movies in the series included: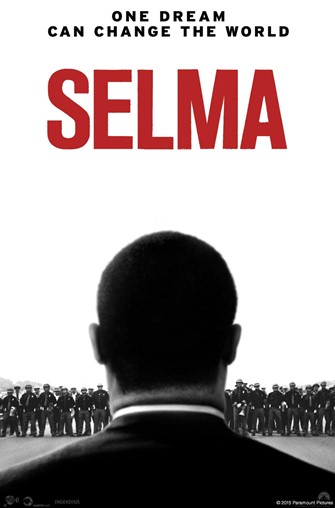 Fri, Sept 11th – Selma (Rated PG-13 / Runtime: 128 minutes)
Ava DuVernay's powerful drama Selma tells the incredible story of how Dr. Martin Luther King Jr. led the epic march from Selma to Montgomery to secure equal voting rights in an event that forever altered history. Although the Civil Rights Act of 1964 legally desegregated the South, discrimination was still rampant in certain areas, making it very difficult for Black Americans to register to vote. Despite violent opposition, Dr. Martin Luther King Jr. (David Oyelowo) and his followers pressed forward, and their efforts culminated in President Lyndon Johnson signing the Voting Rights Act of 1965.
Presented in partnership with local teen activist Laylhany Davis and sponsored by Crystal Uhe for State's Attorney, Rachelle Aud Crowe for Senate and Katie Stuart for State Representative.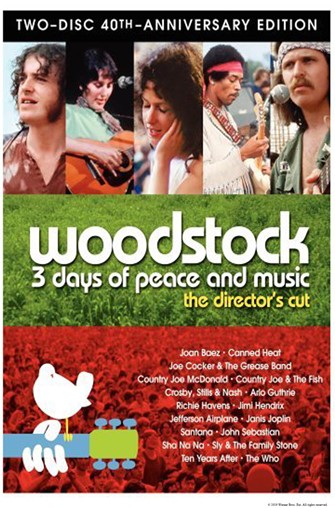 Sat, Sept 19th – Woodstock: Three Days of Peace and Music (Rated R / Runtime: 225 minutes)

This Director's Cut of the Oscar-winning documentary about the three-day festival in 1969 includes performances by Jimi Hendrix, The Who, Joan Baez, Arlo Guthrie, Richie Havens, and Crosby, Stills and Nash.
Presented in partnership with the Sierra Club and sponsored by Meyer Jensen Law Firm, Busey Bank, Madison County Planning and Development, Illinois Natural History Survey – Great Rivers Field Station, and Chiro One as an activity for this year's Mississippi Earthtones Festival which was modified for social-distancing.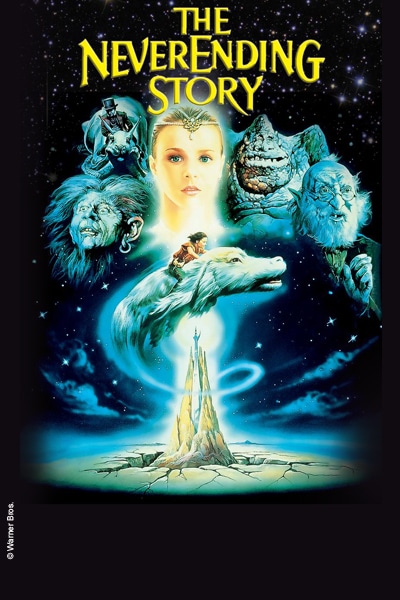 Fri, Sept 25th – The NeverEnding Story (Rated PG / Runtime: 94 minutes)

On his way to school, Bastian (Barret Oliver) ducks into a bookstore to avoid bullies. Sneaking away with a book called "The NeverEnding Story," he begins reading it in the school attic. The novel is about Fantasia, a fantasy land threatened by "The Nothing," a darkness that destroys everything it touches. The kingdom needs the help of a human child to survive. When Bastian reads a description of himself in the book, he begins to wonder if Fantasia is real and needs him to survive.
Sponsored by Alton Memorial Hospital and Phillips 66 Wood River Refinery.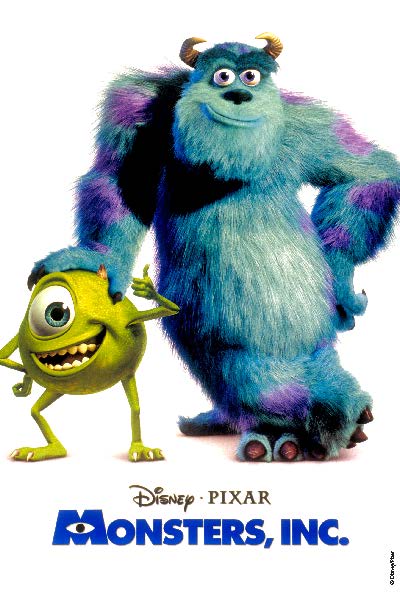 Fri, Oct 2nd – Monsters, Inc. (Rated G / Runtime: 92 minutes)
Monsters Incorporated is the largest scare factory in the monster world, and James P. Sullivan is one of its top scarers with blue fur, large purple spots and horns. His scare assistant, best friend and roommate is Mike Wazowski, a green, opinionated, feisty little one-eyed monster. Visiting from the human world is Boo, a tiny girl who goes where no human has ever gone before.
Sponsored by Tom Haine for State's Attorney and Chiro One.