Alton Main Street Newsletter October 2022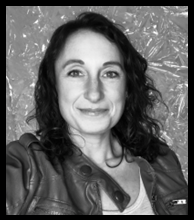 Director's Note ~
There are only 3 weeks left of the Alton Farmers' & Artisans' Market – buy your Halloween pumpkins directly from our hard-working farmers! Join us on 10/1 for live music from Casting Runes, on 10/8 we'll feature Brews & Brunch with The Old Bakery Beer Company serving delicious beverages and many food trucks and booths serving hot breakfast items! On 10/15 don't miss the Tailgate Sale, it's a big community yard sale where anything goes.
We recently announced a mural grant for downtown buildings; if you are a business or property owner or an interested artist please let us know!
The State of IL will soon be launching a grant to reimburse Covid-19 related costs for businesses who opened in January 2020 or later, or occupy a previously vacant property. If your business falls into these categories please contact our office for details on how to apply.
~ Sara McGibany, Executive Director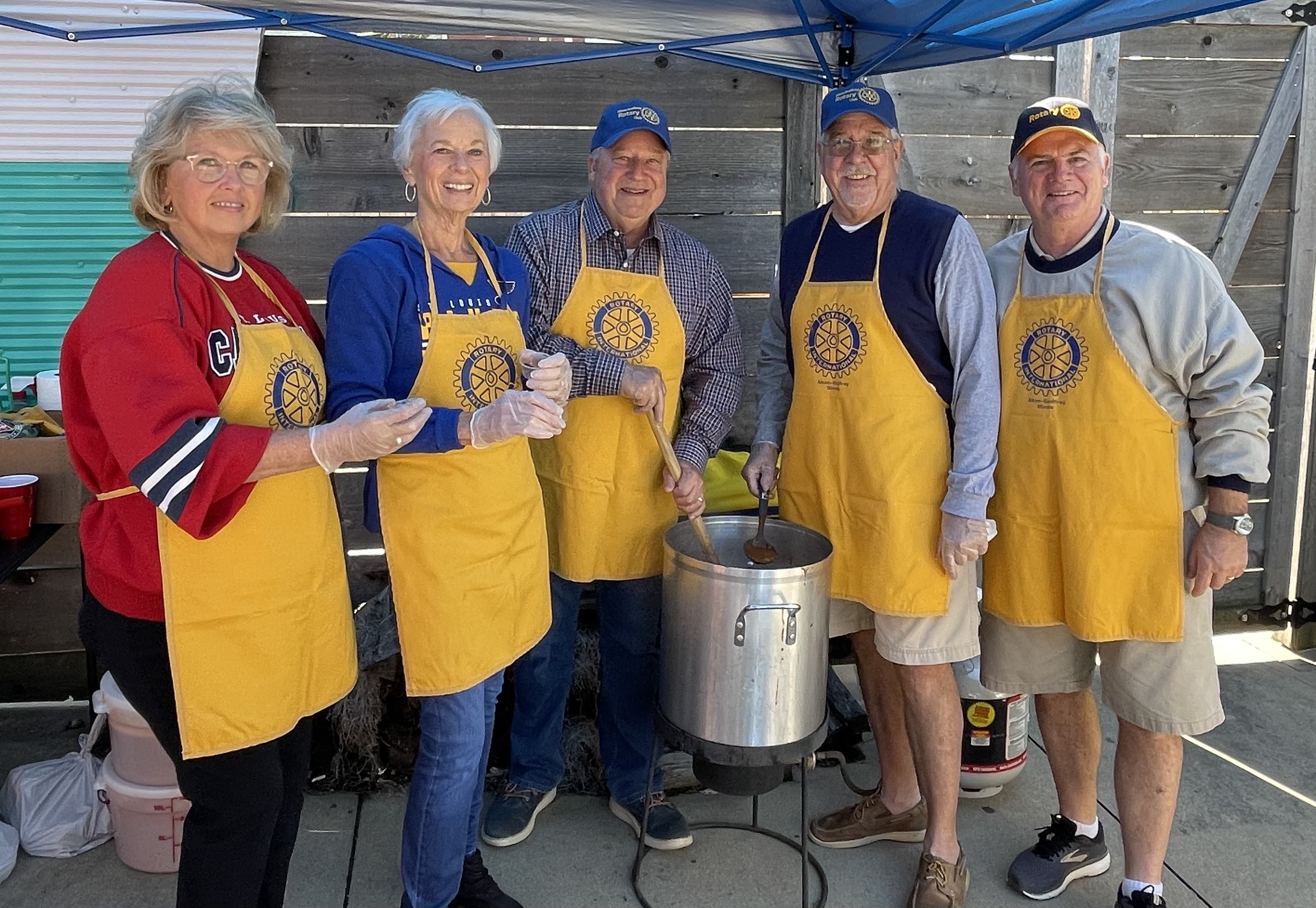 Downtown Alton Chili Cook-Off
Join in the fall fun at the Downtown Alton Chili Cook-Off, to be held on Sat, October 15th from Noon until 3:00. This year's event will be held on the riverfront in Argosy Casino's valet parking lot.
Local chefs, both amateur and professional, will match their favorite recipe with others in similar categories. Judges will award $100 prizes to winners in 4 categories: Individual, Organization, Business and Restaurant as well as for the best decorated booth. The team voted as "People's Choice" will  receive the coveted silver ladle and bragging rights.
Enjoy live music from Big George Jr. and the NGK Band! $10 tickets for adults and $5 for kids will be available at the door. Funds raised will support our ongoing efforts to improve and promote Downtown Alton.
CLICK HERE for full details and to register your team!
Residential members of Alton Main Street get free tickets to the Chili Cook-Off!
Learn more at: DowntownAlton.com/Member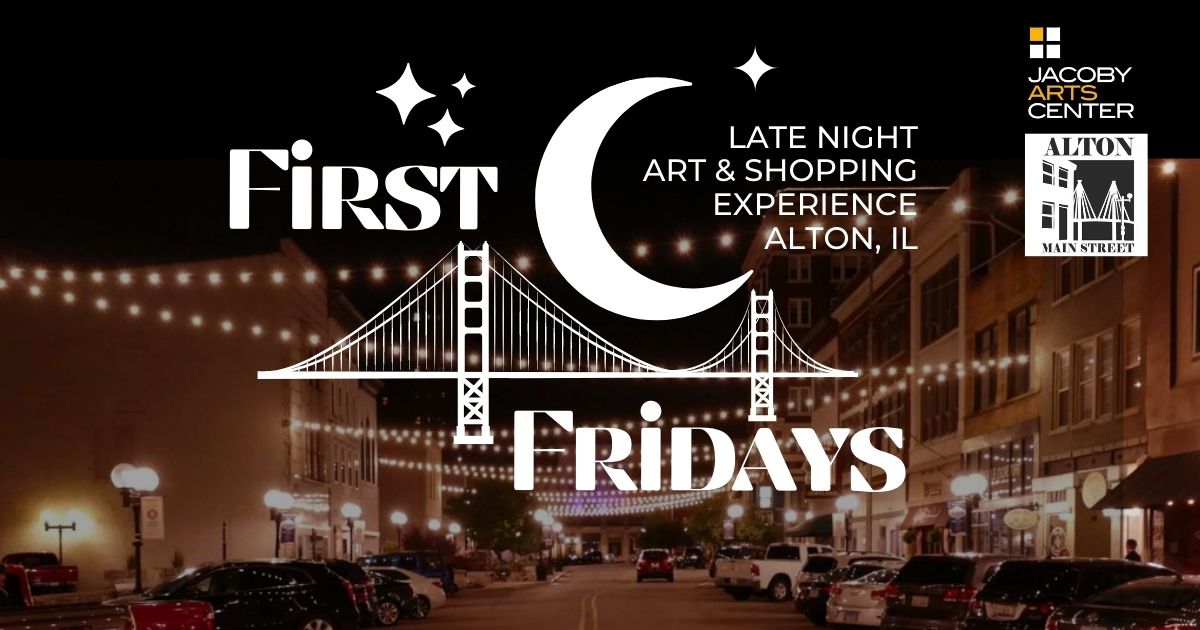 First Fridays Late Night Art & Shopping Experiences
Alton Main Street and Jacoby Arts Center are partnering to present First Fridays, a late night art and shopping experience which spans 17 locations across the Downtown district. This event will be held on the First Friday of every month in Oct, Nov & Dec, providing you with an opportunity to check out new shops and galleries and visit familiar favorites!
Participants are offering a variety of discounts, refreshments and giveaways. Everyone who has their passport stamped at 10  locations will receive a $10 gift certificate to any participating business. A free shuttle will be provided from 5-9pm, running a continuous loop between all participating locations.
On Fri, Oct 7th, park at the lot at Broadway & Ridge and start your evening by picking up your passport at Jacoby Arts Center which will guide your journey to Rushmore, Alton Stained Glass Works, Picture This & More, Funky Planet Toys & Gifts, A&A Boutique, The Rivers Vedge, Party On Broadway, Country Meadows I & II, Refabuloused Relics, Epicurean Fare, 1904 General Store, AP Cigar, By Design, Alton Music Exchange, and Alton Flea Market.
Find "Where's Wadlow" hidden at one of the locations to win a $100 gift certificate!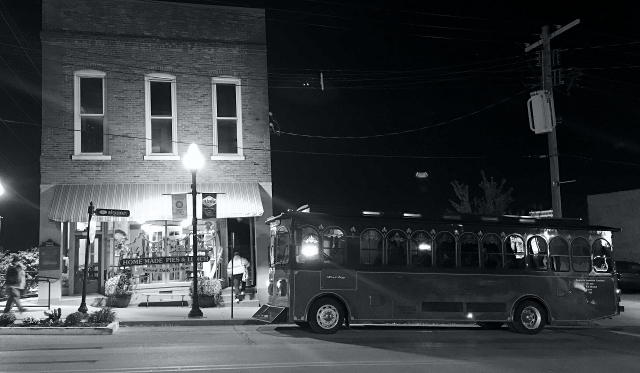 Alton Odyssey Tours
SPOOKY SEASON IS UPON US! Alton Odyssey Tours takes you behind the bricks exploring the history & hauntings of Alton, where you're not just an observer—you're part of the adventure!
HAUNTED TROLLEY TOURS
include a three-hour trolley jaunt to some of Alton's most sinister haunts…get a look inside the Stratford Hotel, Milton Schoolhouse, McPike Mansion and more! Dinner tours are also available, including a delicious meal at My Just Desserts.
HAUNTED CRAFT BEER WALKS
Alton Odyssey Tours and The Old Bakery Beer Company have teamed up to provide this fun stroll which includes stops at five haunted locations paired with a five-ounce pouring of a different Old Bakery brew. For more info: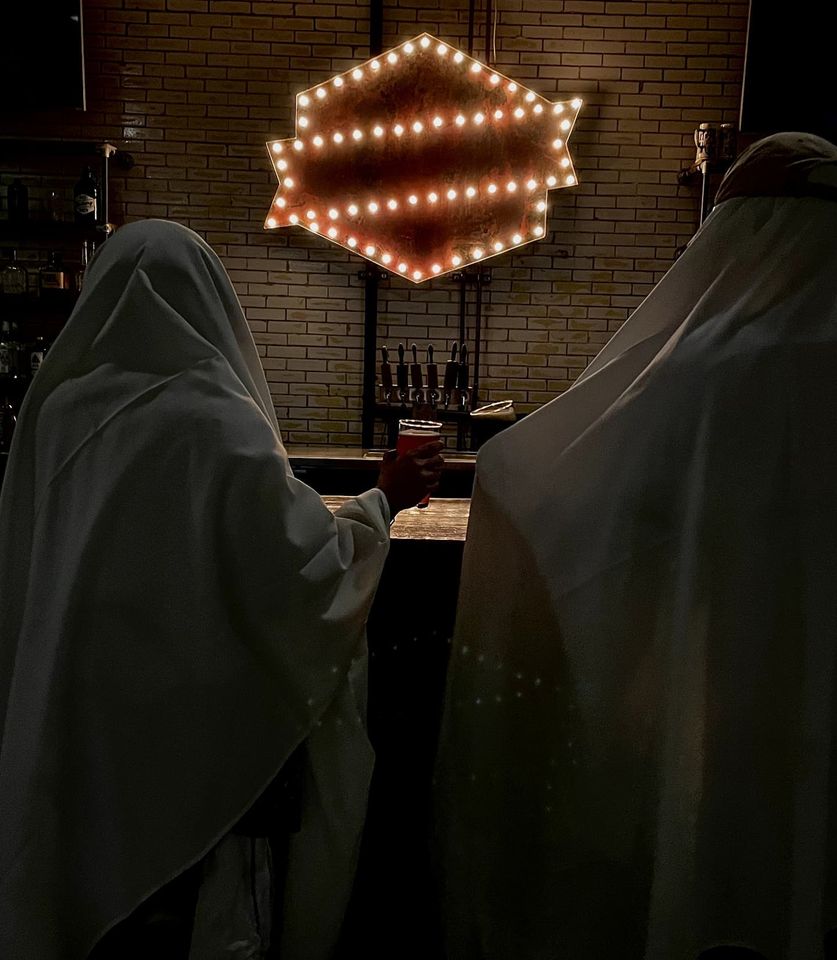 The Old Bakery Beer Company
THE HOLIDAY FEARS MARKET will take place at the brewery (400 Landmarks Blvd.) on Oct 1st & 2nd from 11:30am-3:30pm.
Enjoy close-up Magic, Tarot Card reading, Halloween-themed OBB merch and food + drink specials, and a spooky lineup of vendors! They will also be releasing their Halloween-themed Spooky Scary Stout – A Bourbon Barrel-Aged Imperial Stout with Chocolate and Peanut Butter inspired by everyone's favorite Halloween candy.
For more info: www.OldBakeryBeer.com
RiverBend Growth Association
LeadHERship Seminar – Friday, October 14th from 1:00-4:00pm at Enjoy Church in Alton
At this annual event, we present a training seminar pertaining to women's issues. Participants receive valuable information, network with businesswomen, and have the opportunity to visit local vendor booths. Please consider joining us as a sponsor of this event or purchase a ticket to join us. Our speakers are Nina DeAngelo, Keisha Gwin, and Peggy Lewis LeCompte.
For more information: https://growthassociation.com/seminar2022/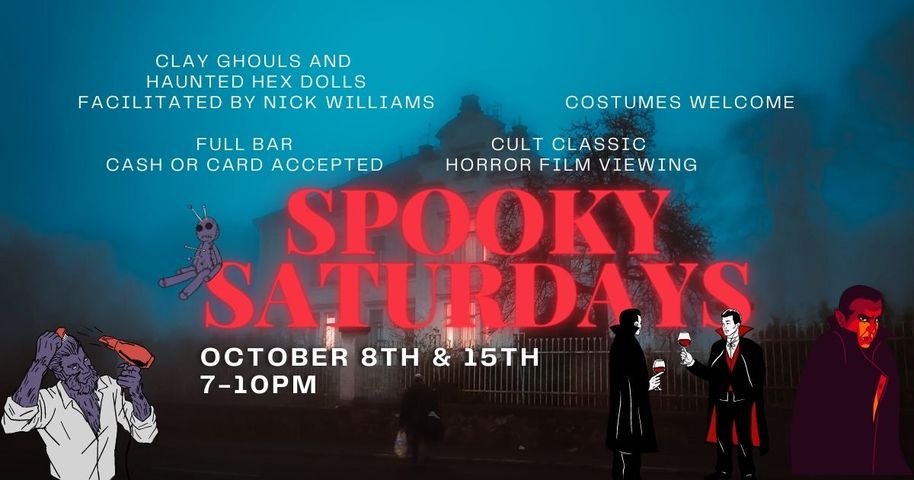 Jacoby Arts Center
is DYING to have you join them for not 1 but 2 Spooky Saturdays in October on the 8th & 15th from 7-10pm! Bring your special Boo for date night or your group of gross goblin friends to watch a double feature cult classic horror film and enjoy BOOzy beverages from JAC's Bar. Clay Ghoul Heads (on the 8th) and Haunted Hex Dolls (on the 15th) crafts will be facilitated by Nick Williams.
While you're here lay your PEEPERS on the artwork in Phantasmagoria V: A celebration of all things dark, spooky, creepy, grotesque, and Halloween. Phantasmagoria embodies the spirit of the strange and curious and will be on display in the Simmons Hanly Conroy Main Gallery from Oct 5th-Nov 13th.
Jump on your broomstick and fly on over to Jacoby Arts Center located at 627 E Broadway. Halloween costumes and howling at the moon are welcome. To get your $5 tickets for Spooky Saturdays visit: JacobyArtsCenter.org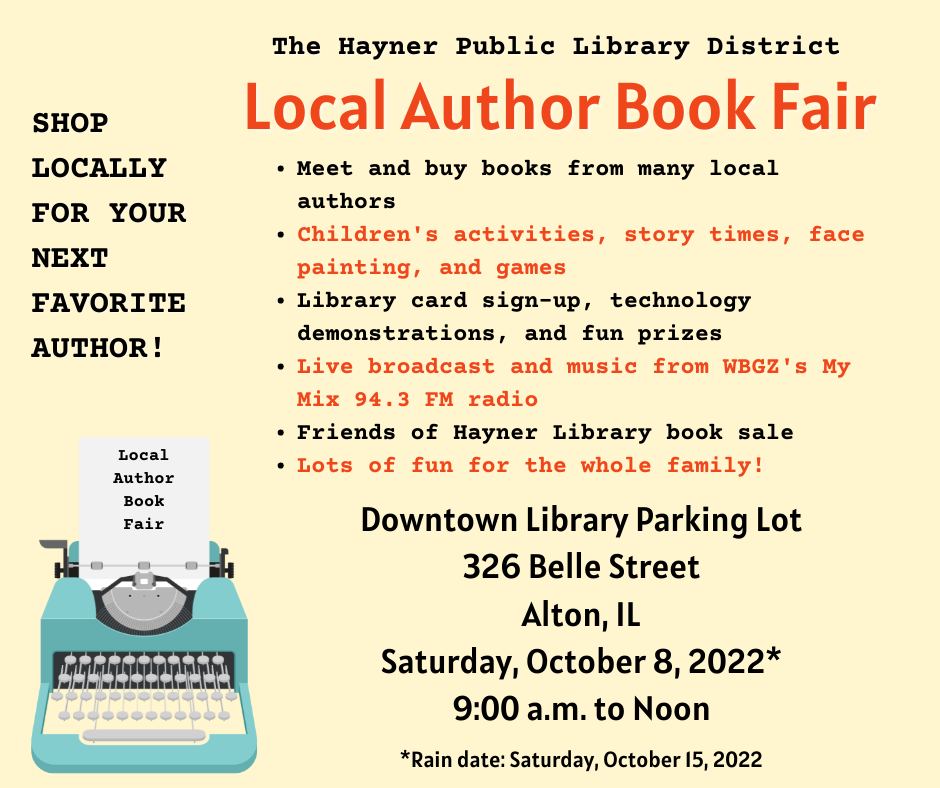 The Hayner Public Library District
Is holding its inaugural Local Author Book Fair on Sat, Oct 8th from 9am-12pm! Stop by our Downtown Library parking lot at 326 Belle Street, buy a book, and have it signed by one of over thirty participating local authors. There will be library card registration, activities and story times for kids, and refreshments available for purchase. WBGZ will be broadcasting live from the event, and the Riverbend Raptor will be prowling the fair for your amusement. Find a new favorite author and stock up for a winter of reading!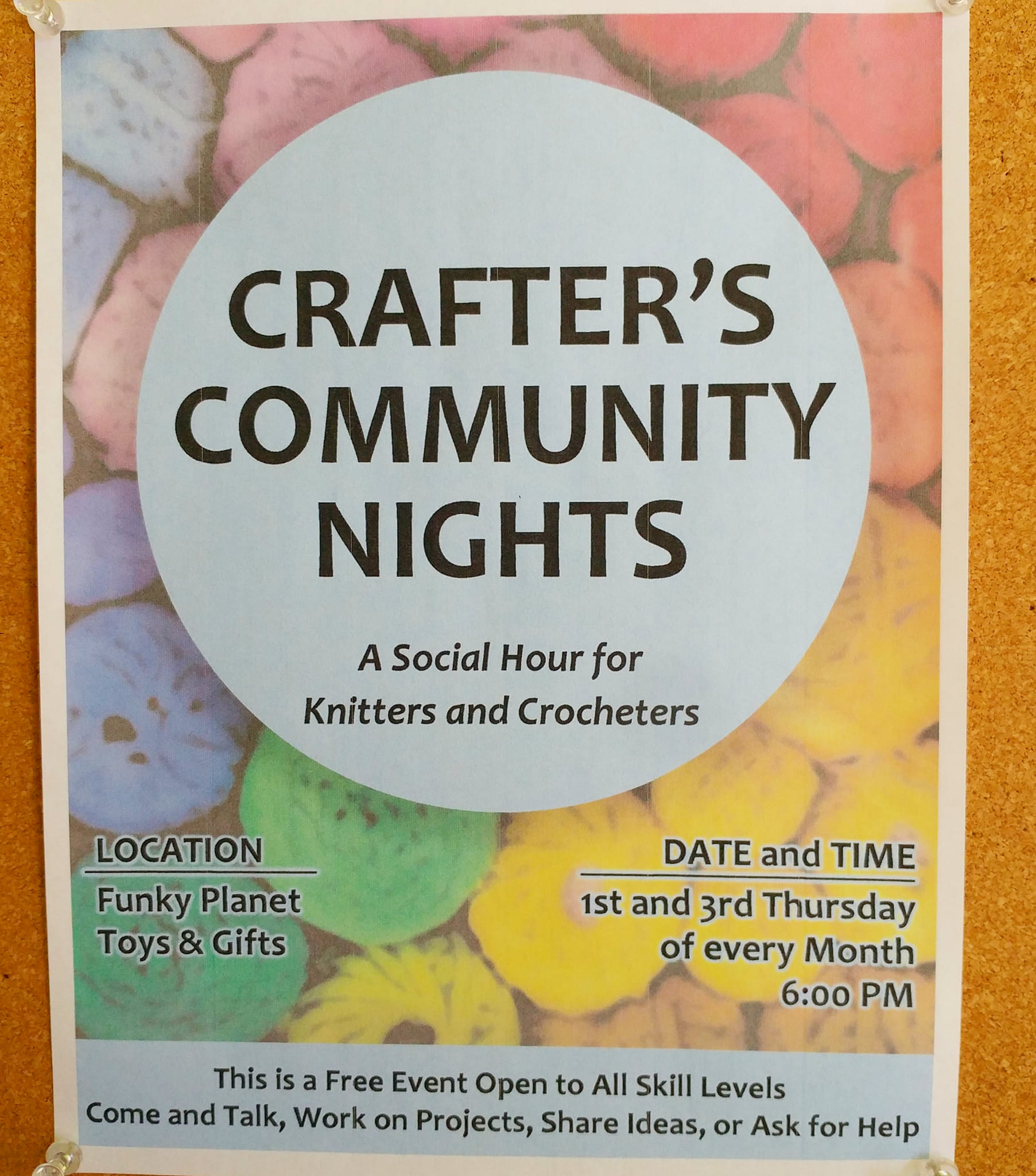 Funky Planet Toys & Gifts
Starting in October, we will be hosting Crafter's Community Nights at Funky Planet! This free event is open to all knitters, crocheters, and crafters. Come join us at 10 E. Broadway to socialize and work on your projects on the 1st and 3rd Thursdays of every month at 6pm!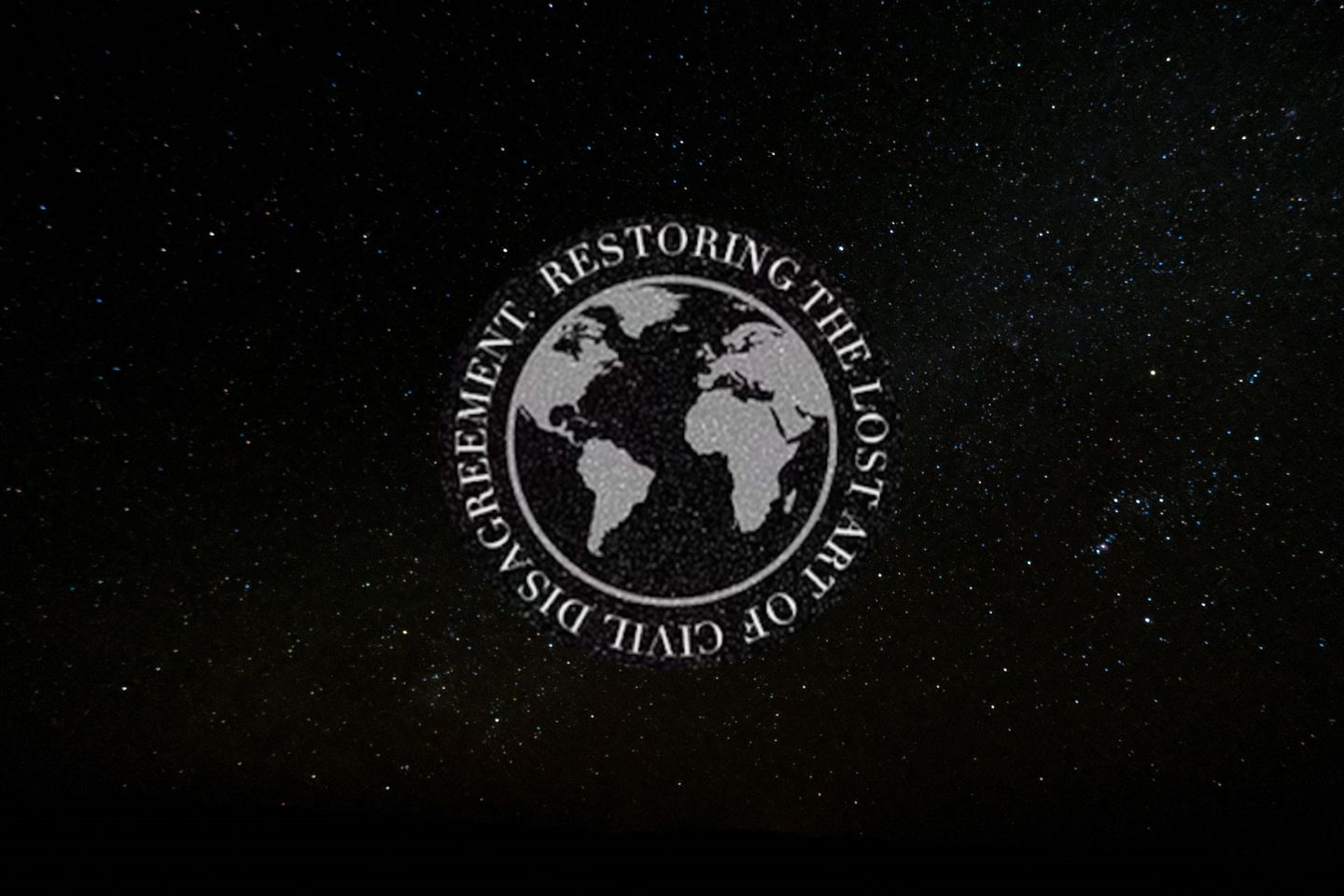 Germania Brew Haus
Join us as we host Friday Night Fights with Requiem Church on Oct 14th, Nov 11th, and Dec 9th at 7pm. The goal is to restore the lost art of civil disagreement. Since the invention of social media, healthy face-to-face dialogue & disagreement have been increasingly replaced with online accusation & attack. Not only does this create an echo chamber for our favored positions, but it fools us into thinking disagreement is violence being done to us by enemies. But what if we could disagree and still be friends? What if we actually need conflict in order to grow up? That's what we want to find out in these conversations about sex, politics, money, religion, and life. Come learn, challenge, engage, disagree, & grow with us.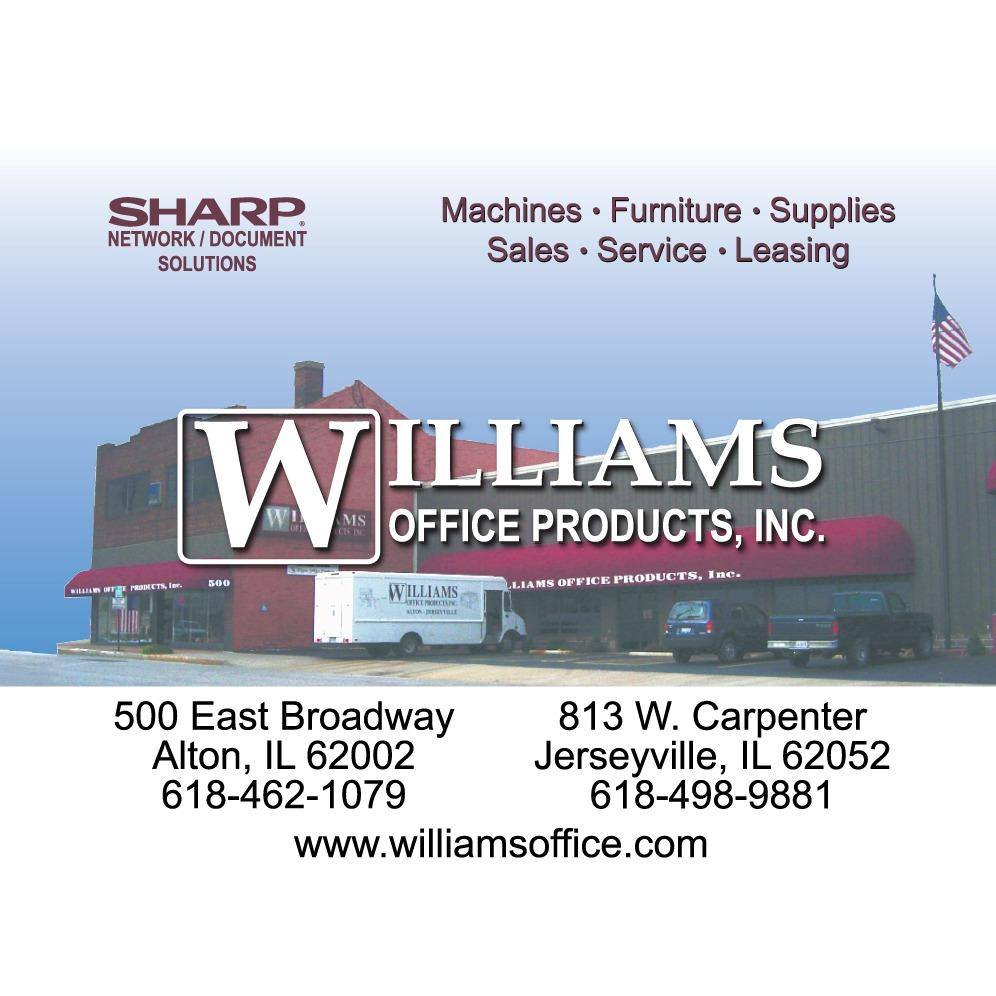 Williams Office Products
Is conducting a drive for much-needed products that are not covered by SNAP benefits which will be donated to the families of children enrolled in the life-changing programs of  Riverbend Head Start & Family Services! Paper products and cleaning supplies can be ordered online through Williams. Personal hygiene items and toiletries can be handed to your Williams Office Products delivery driver or service technician to be  delivered to Riverbend Head Start.
Donations will be accepted through October 14th. www.williamsoffice.com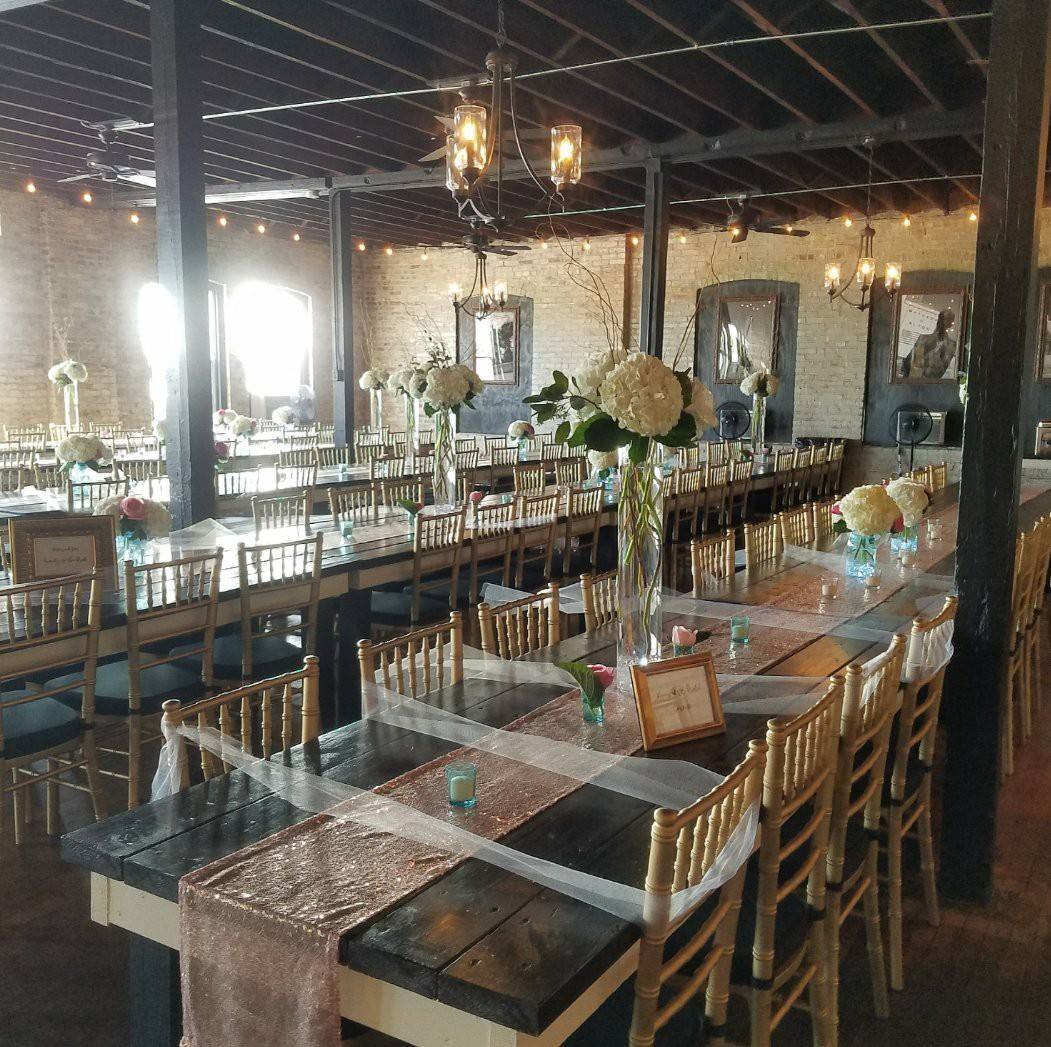 WOW Event Center is now Your Event Space!
We first started back in 2015 as a furnishings store and chose the name WOW Furnishings. Later when we expanded into events, we added on to our name and used WOW Furnishings and Event Center. In 2018 we added our WOW on Broadway for additional event space, and opened a boutique hotel upstairs the following year. Due to all the support from our friends, family and customers we expanded again, adding our new wedding and reception venue in Jerseyville.
With all these expansions, comes change! We're no longer involved in retail furnishings (although you may in the future hear about home staging and interior design services) so we have changed our name to Your Event Space, which more appropriately describes our business model. Our East 3rd Street location and our Jerseyville location will have separate facebook pages: Your Event Space—Alton, and Your Event Space—Jerseyville. Our Broadway location is now going to be Your Boutique Hotel. We look forward to hosting your upcoming events!